Artist SAYPE uses Swiss mountain slopes as his canvas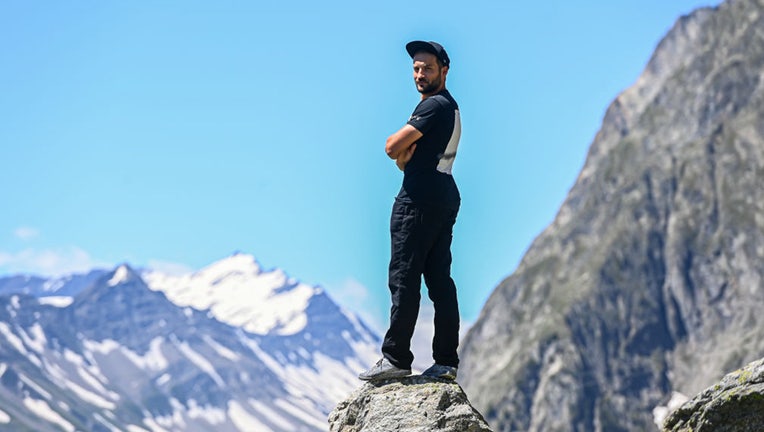 article
While many artists would use a Swiss mountainside to derive inspiration for a smaller painting, one ambitious artist decided to use it as his canvas, and by "it" we mean the literal mountain slope. 
Swiss-French artist SAYPE managed to paint an over 3,500 square-yard piece at the Col de Bretaye in Villars-sur-Ollon, Switzerland, according to Reuters. 
SAYPE is known for using chalk and charcoal paint to create his giant paintings. For his latest creations, SAYPE painted two children sitting and drawing on sketch pads as they appear to look down on a nearby pond and home. 
SAYPE said the reason for the massive size of his paintings is to "symbolize the need to reject uniformity and embrace different perspectives," Reuters reported. 
"The children are on different altitudes, so they are drawing different things," SAYPE told Reuters. "Even if they are at different altitudes, the two worlds they are drawing complement each other." 
Earlier this month, SAYPE, painted what appeared to be a mother and daughter sitting and enjoying the view of the Mont Blanc massif in Italy, according to the artist's official Instagram account.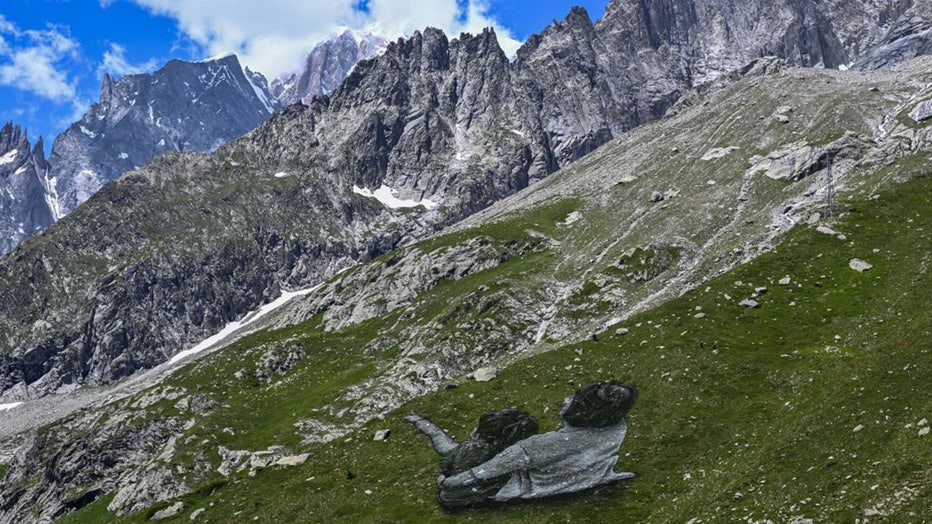 FILE - A general view of a giant artwork entitled âLa Grand Dame' by French land artist Saype, painted on the slopes of the Mont Blanc massif, the highest mountain in the Alps, in Courmayeur, Italy, on July 3, 2023. ( Piero Cruciatti/Anadolu Agency via Getty Images)
SAYPE is a self-taught artist who is known for his work on grass canvases, according to his website. 
He uses eco-friendly paint and was in Forbes magazine as one of the 30 most influential people under 30 in 2019.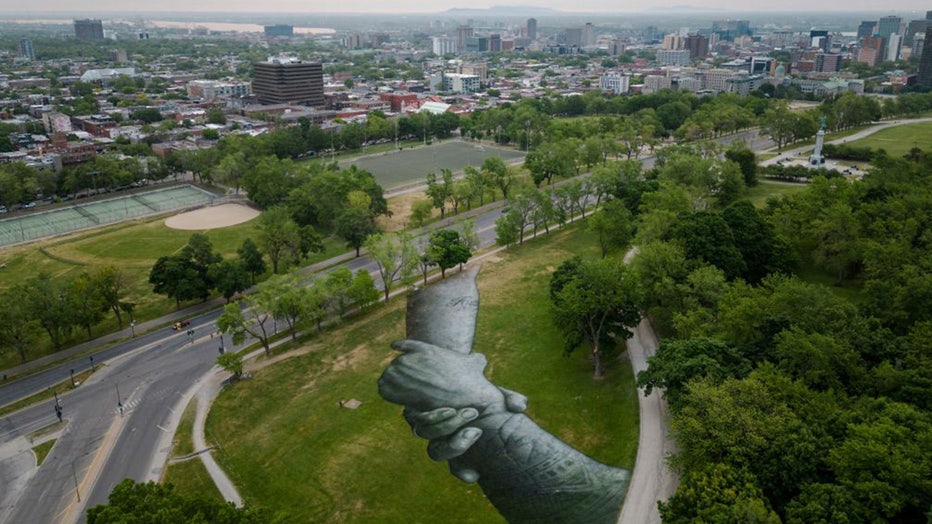 A mural by artist SAYPE near Jeanne-Mance Park at the foot of the Mount Royal, as Montreal is shrouded in smog on June 6, 2023, in Montreal, Canada. (ANDREJ IVANOV/AFP via Getty Images)
He is best known for his "Beyond Walls" series from 2019 when he spray-painted giant hands grasping one another on the ground in different cities across the world including Canada, Brazil, Benin, and Turkey, just to name a few. 
This story was reported from Los Angeles.