Another arrest made in toddler's fentanyl-linked death at Bronx day care center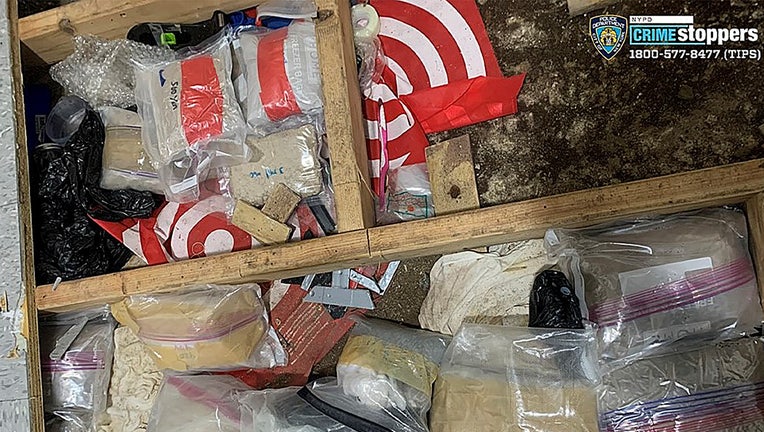 article
NEW YORK (AP) - A man who fled a New York City day care center where a child died and three others were hospitalized with suspected fentanyl poisoning is in custody in California — the latest person to face charges in what investigators said was a drug lab run out of a place where toddlers played and napped.
U.S. investigators searched for Felix Herrera Garcia, 34, for almost two weeks before he was detained by authorities in Mexico. He was transferred to U.S. custody Wednesday night in California, according to federal prosecutors in Manhattan. His wife, the operator of the day care center, and two other men were previously arrested.
Herrera Garcia made an appearance in a federal court Thursday and was ordered to be removed to New York, the U.S. attorney's office for California's southern district said.
The manhunt for him began not long after a 1-year-old boy, Nicholas Dominici, suddenly died at the Bronx day care center. During nap time, other children at the center experienced symptoms of opioid poisoning and needed to be revived with the drug Narcan.
Police found a brick of fentanyl stored on top of playmats for the children, along with equipment often used to package drugs.
A further search led to the discovery of a trap door in a play area, under which police found more packages of drugs and other materials.
In the complaint against Herrera Garcia, authorities say his wife, Grei Mendez, called him before dialing 911 after the children started showing symptoms of a toxic opioid exposure on Sept. 15.
Security camera recordings showed him enter building, before medics had even arrived, and then exit into a back alley two minutes later carrying two full shopping bags.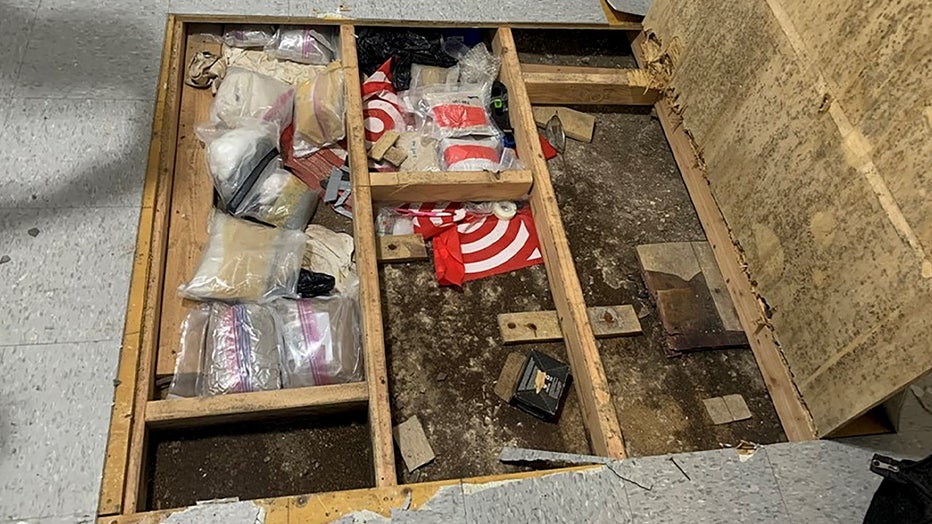 In this photo provided by the New York City Police Department, narcotics, including fentanyl, and drug paraphernalia lie stored in the floor of a day care center, Thursday, Sept. 21, 2023, in New York. Police say the owners of the New York City day c
U.S. Attorney Damian Williams said Herrera Garcia "fled the day care even as the children he abandoned inside were suffering from his poisonous trade."
Mendez then deleted more than 21,000 text messages she had exchanged with her husband, according to prosecutors.
It was unclear whether Herrera Garcia might have a lawyer who could comment on his behalf. Court records didn't include an attorney's name late Thursday. Mendez's lawyer has said her client wasn't aware of the presence of drugs inside the center.
Mendez and a man who had been living in the same building as the day care center, Carlisto Acevedo Brito, have also been charged in state court with murder in connection with the child's death. On Monday, Renny Antonio Parra Paredes was charged with narcotics distribution resulting in death.