Animal shelter receives dozens of applications to adopt dog 'Zeus' — who may also be part wolf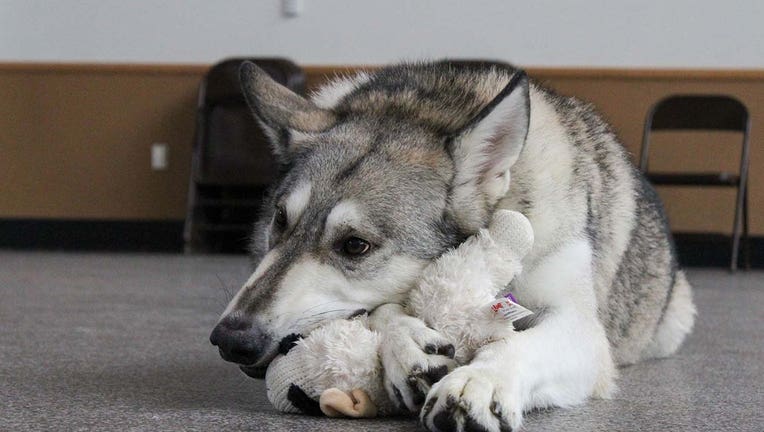 article
MIDDLETOWN, R.I. - An animal shelter in Rhode Island is hoping to find a forever home for a unique dog named Zeus — who may also be part wolf.
"If you're thinking that this majestic dog looks awfully like a wolf hybrid, well, you're most likely correct. We believe Zeus to be 1/3 German Shepherd, 1/3 Husky, and 1/3 Wolf," Potter League Family, located in Middletown, shared on Jan. 6.
According to Potter League for Animals, the dog's previous owner confirmed its breed, but the league is also in the process of obtaining DNA to confirm.
"We are pleasantly surprised by the amount of people who have reached out and how far-reaching the post has gone," the league told FOX Television Stations. "I can safely say we have received dozens of applications but that doesn't include the amount of messages, emails and calls which have been nonstop."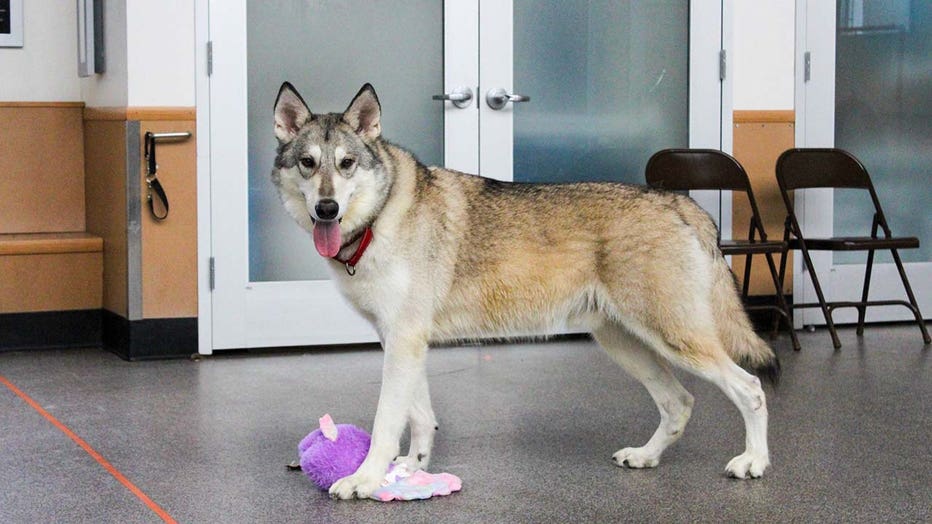 (Credit: Potter League for Animals)
While requests have poured in to adopt the animal, the league said Zeus is illegal to privately own in Rhode Island and in its surrounding states. They also noted the animal's medical condition, which makes him prone to seizures that are managed by medication. 
"Zeus is not your average dog next door," the league continued. "He is large at over 100lbs ... can easily scale a six-foot fence, so his ideal home and family would include experience owning a large breed dog or wolf hybrid experience and the ability to contain him safely."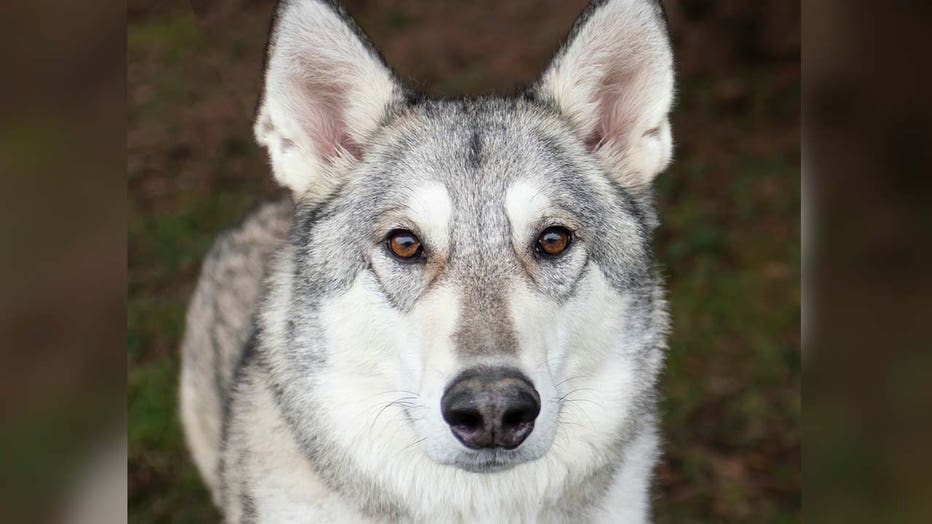 (Credit: Potter League for Animals)
Zeus has previously lived with other dogs, cats and children, and most of his life has been an indoor animal, which makes sanctuary placement unsuitable, the shelter explained.
They continued: "He is incredibly affectionate and silly, and loves to be pet, snuggled, and loved on." 
RELATED: Heartwarming video: Doggy 'daycare' bus in Alaska goes viral on TikTok
The shelter said it has gone through the applications it has received and has selected a potential home from Vermont — a state which allows hybrid animals to be privately owned.
The family will meet Zeus Saturday to "meet and hopefully adopt Zeus."
This story was reported from Los Angeles.