AMC offers $5 movie tickets with 'surprise twist' – here's what to know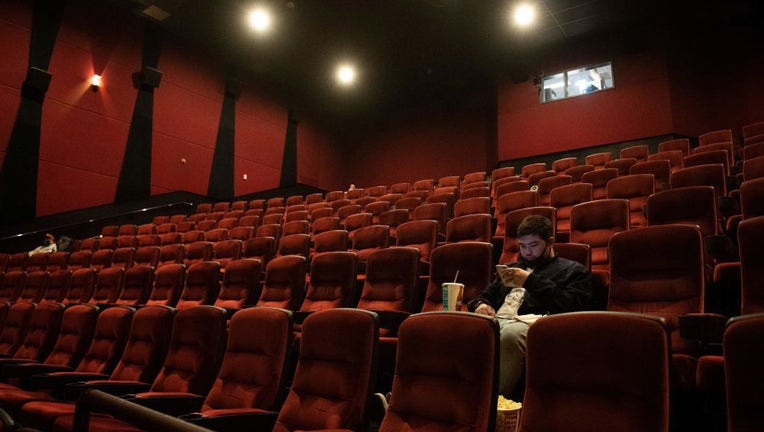 article
AMC is offering movie tickets for fans at a cheaper price, but only if they don't mind being surprised. 
The movie chain announced its new "Screen Unseen" program, which offers tickets for just $5 plus tax. However, the movie remains a mystery until it starts.
"Be first to see a new film on the big screen with a surprise twist – the movie will be unveiled at showtime," the chain said in teasing the new program. 
AMC, based in Leawood, Kansas, said it will share the film's rating ahead of time – so fans can know whether to bring their children or not. The first film in the Screen Unseen program will be shown on Nov. 6 at 7 p.m. local time, and the rating is PG-13. 
Advance tickets can be purchased on AMC's website.
The new program is similar to the $5 Monday Mystery Movie offered by Regal, which similarly keeps the title a secret until showtime.
RELATED: Gen Z thinks sex scenes are 'unnecessary' in TV and movies, survey finds
Movie theater chains have enjoyed record box office sales this year and the public's renewed craving for the big screen, thanks in part to the same-day release of "Barbie" and "Oppenheimer" this summer. 
AMC, specifically, is also benefiting from "Taylor Swift: The Eras Tour," which has broken records since opening. Taylor Swift, who produced the film, went around the Hollywood studio system to distribute the film and made a deal directly with AMC – the largest exhibition company in the U.S.
Beyoncé made a similar deal with AMC for her concert film "Renaissance: A Film By Beyoncé," which will open on Dec. 1 in North America. 
RELATED: Beyoncé Renaissance and Taylor Swift Eras concert films: Everything we know
The two superstars posed together at the premiere of "The Eras Tour" last month in Los Angeles – a needed injection of star power amid months-long Hollywood actors' strike.
This story was reported from Cincinnati. The Associated Press contributed.