Alligator gar caught in Texas weighing 283 pounds shatters multiple records: 'Four in one fell swoop'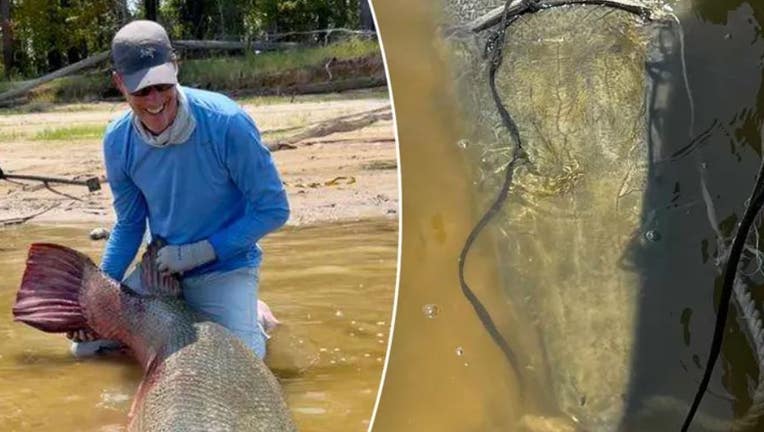 article
The "monster" alligator gar that was caught in Texas last month has broken not one, not two but four International Game and Fish Association (IGFA) records.
Captain Kirk Kirkland served as the guide to Art Weston who reeled in the 283-pound alligator gar on Sept. 2.
Kirkland and Weston wrestled with the beast for two hours and 45 minutes, until they finally brought the fish aboard.
'MONSTER' 283-POUND ALLIGATOR GAR CAUGHT IN TEXAS COULD SET TWO FISHING RECORDS
The anglers knew they had caught something record worthy when they saw how massive the fish was, Kirkland said.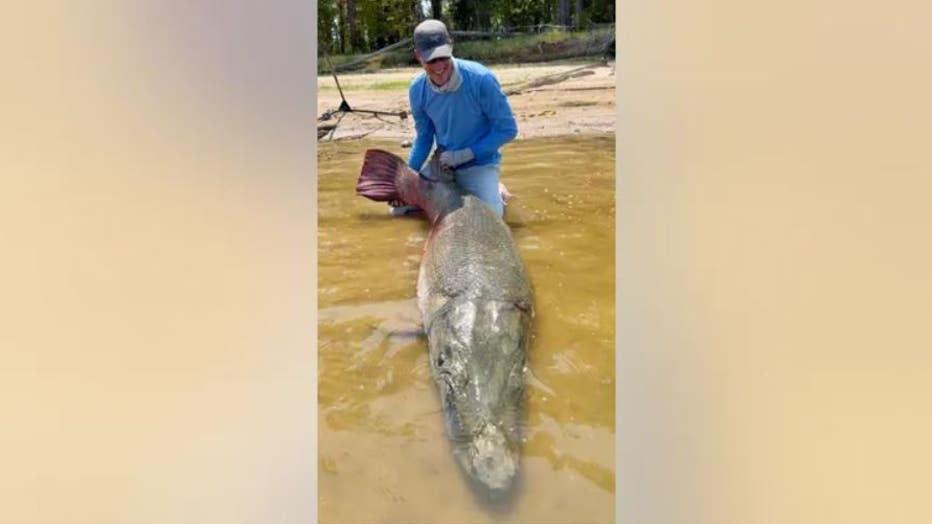 Art Weston and Captain Kirk Kirkland are now official record holders after taking home four new records with one monster-sized catch. (Kirk Kirkland)
"It is extremely rare to catch a fish that size on a six pound line. It's quite a feat," Capt. Kirkland told Fox News Digital today.
After weighing the fish, the angler's submitted an application into the IGFA in hopes of claiming some records.
While they expected to take home two records, Kirkland confirmed that they have now officially set four new records both in the state of Texas and in the world.
WASHINGTON FISHERMAN CATCHES MASSIVE RECORD-BREAKING MAHI MAHI: 'PRAYED FOR THAT'
"It broke the existing Texas state record. It broke the water body record. It broke the International Game Fish Association all-tackle world record. And it broke the 6-pound line class record," Kirkland shared.
"Four in one fell swoop. That's pretty nice when you do one fish that gets four records for you," he said.
Kirkland said he reached out to Weston after the news broke and Weston is "on top of the world."
"It feels surreal to be honest, that a single fish and story would create so much interest," Weston told Fox News Digital.
INDIANA MAN BREAKS STATE FISHING RECORD TWICE IN 1 DAY ON LAKE MICHIGAN
These anglers have been chasing down record-breaking fish for several years and have now added this catch to their list.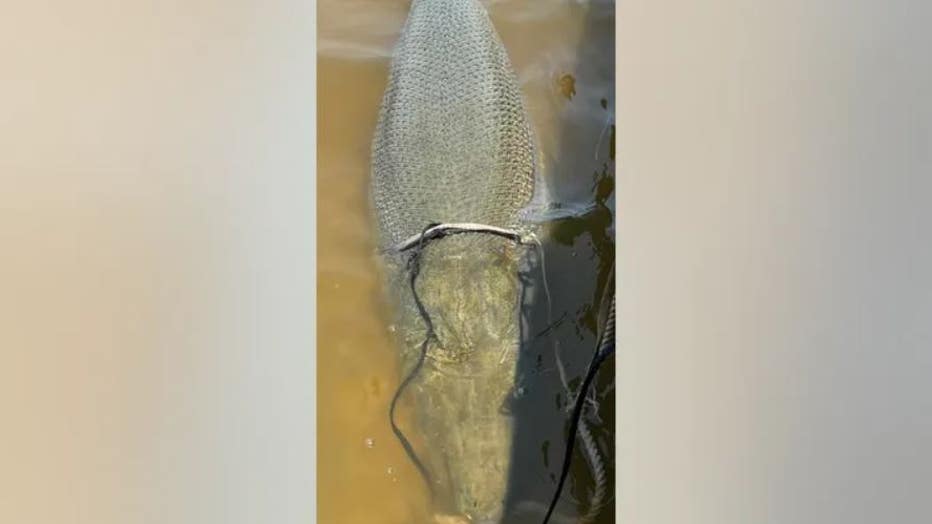 The 283-pound alligator gar was set to break at least two records, but now has a total a four state and world records to its name. (Kirk Kirkland)
Kirkland has set or guided over 160 record-breaking catches.
Weston has 56 approved records with the IGFA and is waiting on three more records that are currently pending.
While the alligator gar has "exhausted all the records" it could possibly qualify for, Kirkland already has his sights set on the next one.
"Now we just have to shoot for the 300 pound one that will beat her. That's what we can hope for now," Kirkland commented.
Weston said, "I am just so happy to have experienced it and especially grateful for Kirk helping make it possible!"
The Texas Parks and Wildlife reports that alligator gar is a species that's "as old as the dinosaurs." 
It lives in rivers, reservoirs and estuaries throughout the state.
After weighing the large fish, Weston and Kirkland released their catch back into the water.
For more Lifestyle articles, visit www.foxnews.com/lifestyle.