Alaska Airlines to serve coffee made to taste better in the air
Alaska Airlines is rolling out a new custom coffee blend on its flights that has been specially made to taste better up in the air.
The airline announced Tuesday it has partnered with Portland, Oregon-based Stumptown Coffee Roasters, which tweaked its signature Holler Mountain blend to create the fresh brew that will be available exclusively on Alaska and regional carrier Horizon Air flights by Dec. 1.
"For those who don't know, your taste buds react differently at 30,000 feet due to altitude, which can cause food and drinks to taste different from how they do on the ground," Alaska Airlines said in a press release. "So, we flew in the experts at Stumptown to craft a custom coffee blend that ensures a well-balanced, complex flavor profile that delivers a remarkably smooth and enjoyable cup for our guests every time you fly with us."
DELTA AIR LINES TO PAY MILLIONS IN SETTLEMENT OVER COVID-19 CANCELLATIONS: REPORT
Stumptown said it has tested 20 variables in developing the new blend, brewed more than 200 pots of coffee for testing both in-flight and on the ground to gauge its taste and used multiple in-flight tests and conducted blind customer surveys to be assured that guests will embrace it.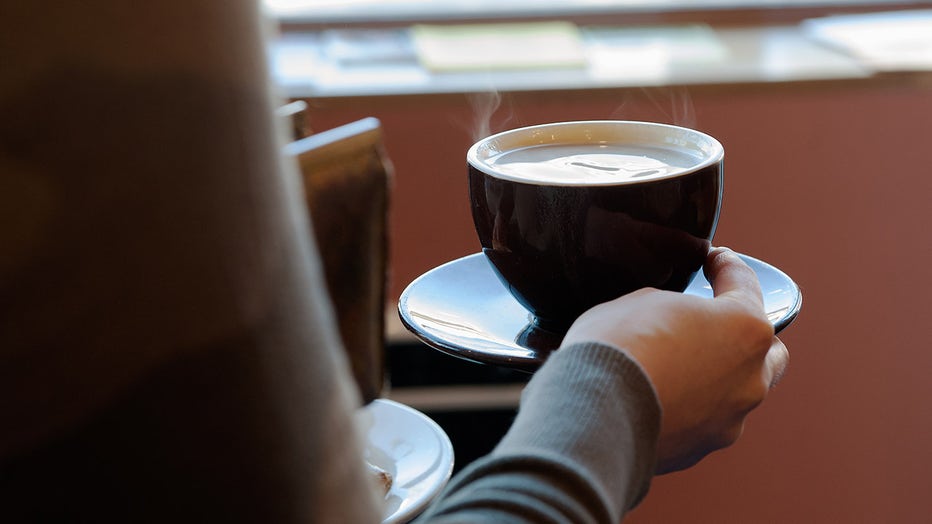 A customer carries a cup of coffee (Credit: Bryan Thomas/Getty Images)
Alaska's partnership with Stumptown means the airline is ending its longtime partnership with Starbucks, whose coffee it had served on all of its flights for more than a decade, according to The Oregonian. 
STARBUCKS CLOSING 7 DOWNTOWN SAN FRANCISCO STORES
"We are grateful to our friends at Starbucks and proud to have served their coffee onboard our flights for years," Alaska said in a statement to the outlet.
"With that said, we are always looking for ways to bring new in-flight food and beverage offerings to our guests," the statement continued. "We take great pride in partnering with small businesses along the West Coast and are thrilled to welcome Stumptown Coffee to our portfolio of regional food and beverage partners."
Alaska is switching to Stumptown coffee on the ground, too. The airline said it will be serving Stumptown's original Holler Mountain blend and other brews in its Portland and JFK Airport lounges.