Airlines continue canceling flights, blame bad weather and pilot shortage
DALLAS - Another busy holiday weekend and another nightmare for travelers stranded at airports nationwide.
Since Thursday, some 19,000 flights have either been canceled or delayed. That includes 40 at DFW Monday and 17 at Love Field.
Airlines are blaming bad weather and a shortage of pilots.
Captain Dennis Tajer is a spokesman for the Allied Pilots Association, which represents American Airlines pilots.
"It's been horrible," he said. "It's everything that we warned management would happen this summer because they kept doing what they did last summer."
Tajer says the airline is overscheduling and underdelivering.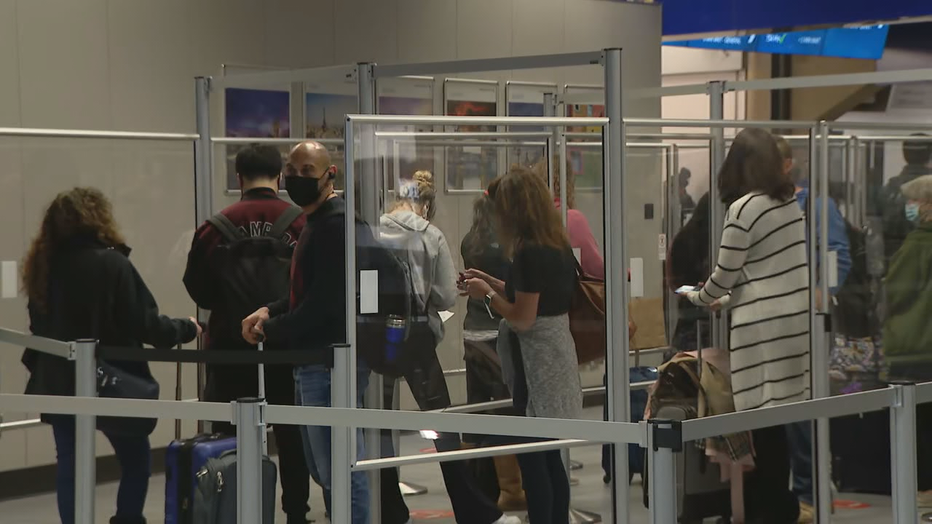 "That's selling tickets in the spring for the summer where you can't support the flying," he said.
Over the weekend, U.S. Transportation Secretary Pete Buttigieg told the Associated Press he wants airlines to stress test their flight schedules, making sure they can operate their current schedules with existing staff.
Tajer doesn't see the problem getting any better unless management takes immediate action.
"I'm going out to fly tomorrow, and my day is well past 12 hours. I got maximum flying going on," he said. "If any weather happens or any situation happens, that's it. I'm timing out.
Major airlines received billions of dollars in stimulus to offset the dramatic decline in travel during the pandemic.
Now, Buttigieg says the transportation department could potentially impose fines on airlines that fall short of consumer protection standards.
SMU economist Mike Davis says there's only so much the federal government can do.
"And what we can't be certain of is whether that the actions that the airlines took during the pandemic — because they had all that bailout money — whether that actually may have made it worse right now," he said.
Meanwhile, American Airlines announced it's terminating service to three cities due to the pilot shortage: Islip and Ithaca, New York, and Toledo, Ohio.
Passengers are caught in the fallout.
Service to those three cities will end on Sep. 7.
American says those scheduled to travel after that date will be offered alternate arrangements.