Aaron Rodgers strains calf during warmups, sits out first Jets practice open to media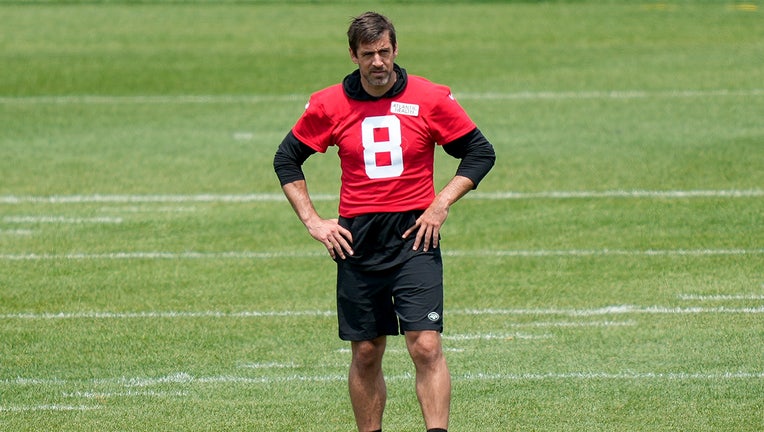 article
FLORHAM PARK, N.J. - Aaron Rodgers never made it past warmups in his first New York Jets practice in front of the media.
The 39-year-old quarterback, acquired last month from Green Bay, strained a calf while participating in conditioning drills Tuesday. 
Rodgers watched quarterback drills and remained on the field during practice, but was without his helmet and threw no passes.
"I don't think it's too serious," Rodgers said, downplaying the injury and saying he took "a vet day."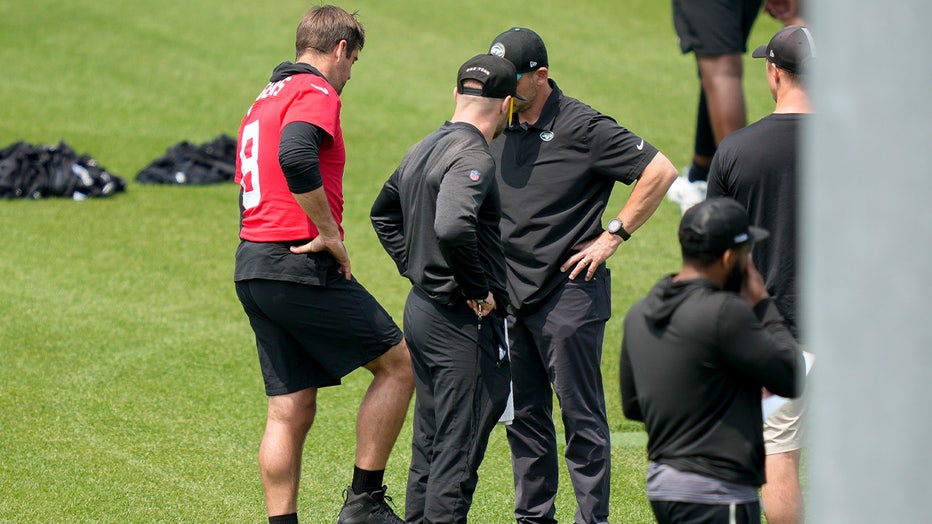 New York Jets quarterback Aaron Rodgers (8) speaks with team personnel after performing weighted drills that led to favoring his lower legs at the NFL football team's practice facility, Tuesday, May 23, 2023, in Florham Park, N.J. (AP Photo/John Minc
He did not appear to have a noticeable limp, but he stretched his lower legs and ankles several times throughout the practice.
Organized team activities began Monday and Rodgers participated in practice, with the Jets tweeting out photos and videos of the quarterback throwing passes. 
The session Tuesday marked the first with media in attendance, and a few dozen reporters showed up to watch Rodgers practice as a member of the Jets for the first time.
"It's been a dream month so far," he said.
New York acquired Rodgers, the No. 15 overall pick and a fifth-rounder in this year's draft from Green Bay on April 26. In exchange, the Packers got the 13th overall selection, a second-rounder, a sixth-rounder, and a conditional 2024 second-round pick that could become a first-rounder if Rodgers plays 65% of New York's plays this season.
The four-time NFL MVP spent his first 18 seasons in Green Bay.
The Associated Press contributed to this report.