7-year-old with cancer becomes honorary cop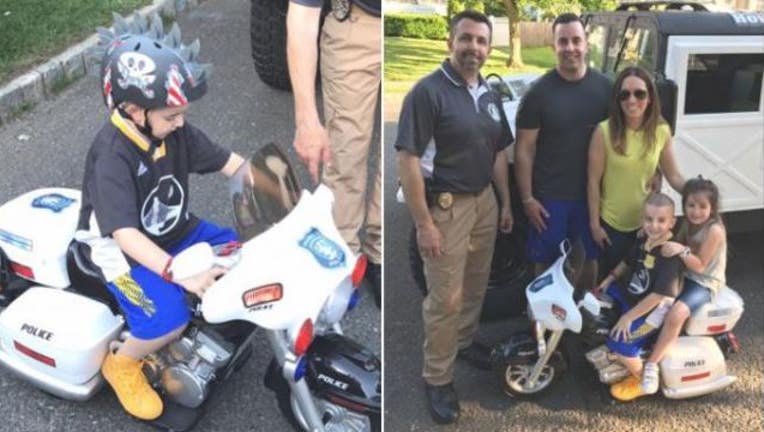 article
INSIDE EDITION - A 7-year-old New Jersey boy was able to forget about his grueling battle against brain cancer when he was made an honorary police officer in a surprise ceremony.
The Howell Township Police Department left Jake "The Tank" Honig and several of his friends stunned last week when they showed up at his home with sirens blaring.
Det. Sgt. Christian Antunez of the Howell Police Department told InsideEdition.com that because of his "extraordinary bravery and courage," Jake was made their latest honorary police officer.
In addition to having access to unlimited tours of the police department, private K9 demonstrations and officer visits at his school through his new title, Det. Corporal Mike Pavlick, the officer responsible for organizing the event, even surprised the boy with his own set of wheels.
"Because you've been so brave and we're so proud of you, you get your own police car," Pavlick could be heard saying in a video on Facebook. "This is an official motorcycle, just for you."
According to police, this surprise came after a visit Jake made to the police station last year, where he was given a tour and a ride-along. This year, officers decided to come to him.
Jake has been fighting brain cancer since he was 2. Despite being cancer-free at the moment, there is no treatment for the disease and his parents said they expect it to return.