50 years later, hip-hop is more relevant than ever
NEW YORK - Hip-hop's 50th birthday is here. On August 11, 1973, it all started with DJ Kool Herc's Party in the Bronx.
They said it wouldn't last, that hip-hop was just a music fad from the streets that would fade away. But now 50 years later, hip-hop has become one of the world's most popular music genres and a culture that embraces diversity and limitless creativity.
"I think that's the beauty of hip-hop," offered Grandmaster Melle Mel, a pioneering rapper who took on social issues and economic injustice in the early 1980's with the song, "The Message" by Grandmaster Flash and the Furious Five.
Mel was the lead voice on the hit, which is still relevant today, racking up more than 8 million views on YouTube.  
"I think it brought everybody to a sameness where they can understand the lifestyle and the struggle of what was going on in the streets," he continued. "And then that goes on to become the measuring stick of everything that comes after that."
Video Music Box founder Ralph McDaniel's has taken hip-hop into places it's never been before, like the Queens public library. He says he appreciates the past while he looks to the future.
"I think the most important accomplishment for hip-hop as we celebrate 50 years is that we have the opportunity to bridge the gap. We have the pioneers and we have the young people. I want to see young people walking around saying they are hip-hop, and embracing what we started, in 1973, 1978, whatever the year is you claim; we're here and it's 50 years of hip-hop."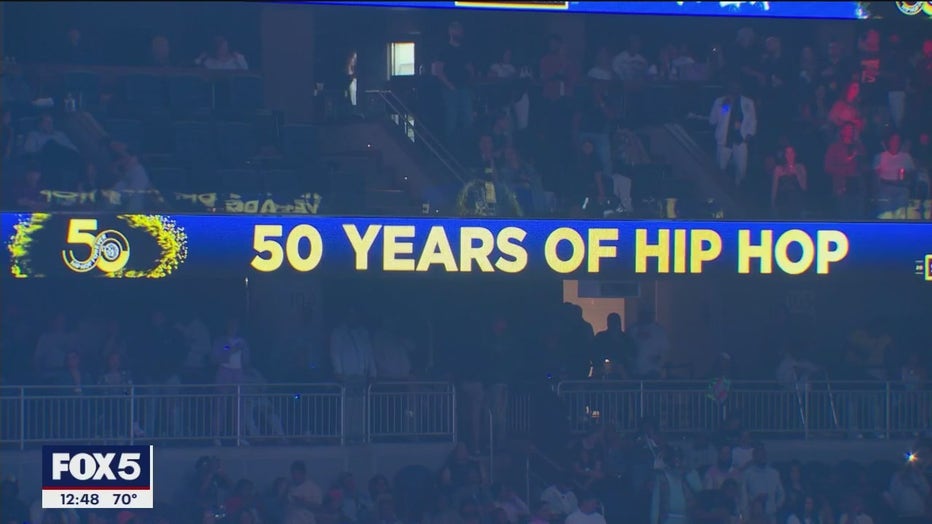 The legendary artist Nas is on the cover of Billboard thanks to deputy director of R&B and hip-hop Carl Lamarre. He's used his position with the entertainment power platform to highlight hip-hop artists in major cover stories and bring them mainstream recognition.
He credits Jay Z and 50 Cent, both trailblazing artist entrepreneurs, for leading the way.
"I think for me, specifically, those two are kind of the blueprint as far as not just making it in music but being able to open multiple doors beyond that," he offered.
Recording artist and songwriter Torae says the single most important accomplishment of hip-hop over the last 50 years is to make a way when there seems to be no way forward.
"Especially when you look at the conditions that we come from, and the conditions that hip-hop was birthed out of, you look at the state of our country, the state of policing in our country, and government in our country, the most millionaires and billionaires we've seen at one time are all birthed out of the hip-hop culture."
We'll have much more for you with our fascinating panel on the next episode of Street Soldiers, Friday night, right after the 10 O'clock News.