2023 holiday travel season will be 'busiest ever,' TSA anticipates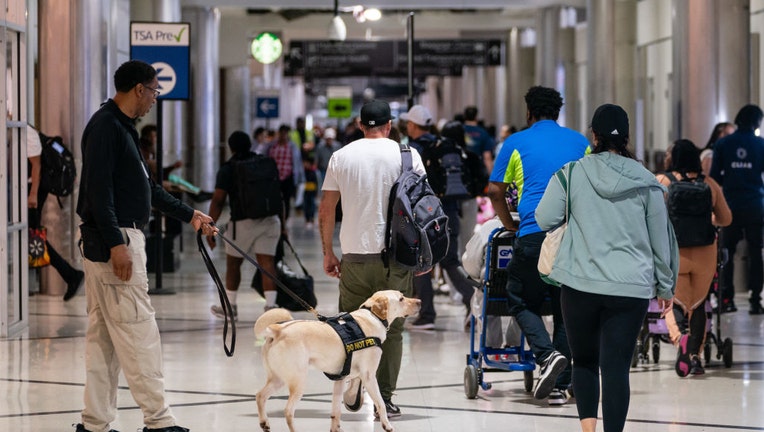 article
The Transportation Security Administration announced Monday that it is expecting the upcoming holiday travel season to be "the busiest ever." 
The declaration comes after the TSA recorded seven of its ten highest volume travel days in its history so far in 2023, with the 2,884,783 passengers on June 30 being the most on record. 
"We expect this holiday season to be our busiest ever," TSA Administrator David Pekoske said in a statement. "We are ready for the anticipated volumes and are working closely with our airline and airport partners to make sure we are prepared for this busy holiday travel season." 
The TSA says the holiday season begins with a Thanksgiving travel period between this upcoming Friday, Nov. 17 and ending on Tuesday, Nov. 28. 
US AIRLINES BOOST WINTER SCHEDULES TO MEET SURGE IN DEMAND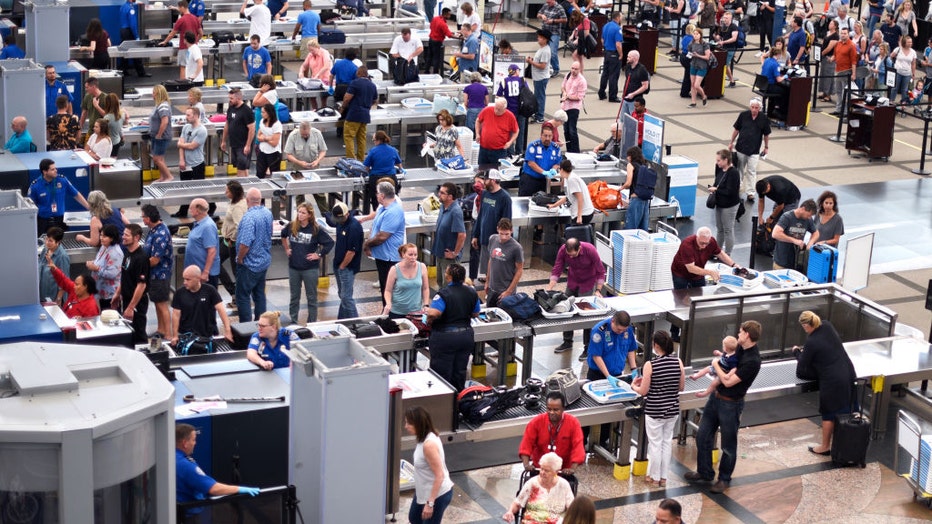 Lines of airplane passengers proceed through the TSA security checkpoint at Denver International Airport in Denver, Colorado. (Photo by Robert Alexander/Getty Images)
"During the 12-day period, TSA expects to screen 30 million passengers. Historically, the three busiest travel days are the Tuesday and Wednesday prior to Thanksgiving and the Sunday afterward," it added. "TSA is projecting to screen 2.6 million passengers on Tuesday, Nov. 21; 2.7 million passengers on Wednesday, Nov. 22 and 2.9 million passengers on Sunday, Nov. 26, which will likely be the busiest travel day." 
Pekoske said the agency will do its best to "maintain wait time standards of under 10 minutes for TSA PreCheck lanes and under 30 minutes for standard screening lanes." 
FAA CREATES COMMITTEE TO ADDRESS PILOT MENTAL HEALTH ISSUES 
Prior to this year's record on June 30, the last time the TSA processed more than 2.88 million passengers in a single day was in December 2019, before the coronavirus pandemic. 
The most recent highest volume day was on Oct. 15 when 2,797,326 passengers were processed – amounting to the fifth highest all-time, according to TSA data.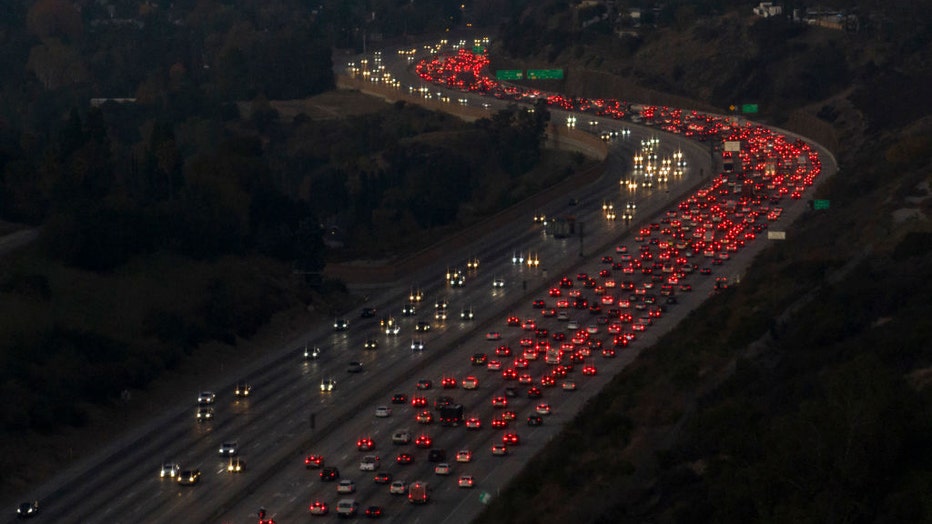 Brake lights shine red as northbound 405 traffic backs up in the Sepulveda Pass on Wednesday, Nov. 23, 2022 in Encino, CA. (Brian van der Brug /Los Angeles Times via Getty Images)
AAA also said Monday that it is projecting 55.4 million people will travel 50 miles or more over a Thanksgiving travel period between Wednesday, Nov. 22 and Sunday, Nov. 26.
"The travel volume this year reflects an increase of 2.3 percent over last and marks the third-highest Thanksgiving travel since AAA began tracking in 2000," it said.
To help travelers get through security and to where they need to be, the TSA recommends to "pack smart" and start with empty bags to decrease the likelihood of bringing a prohibited item through the checkpoint. 
It also said to have your identification ready as you enter the screening lane and arrive two hours prior to your plane's departure for adequate time to be processed by agents. 
Get the latest updates on this story at FOXBusiness.com
FOX Business' Jake Gibson, Marc Smith and Stephen Sorace contributed to this report.