1-year-old boy laid to rest in the Bronx
BRONX - 1- year-old Nicholas Dominici was the baby of the family. 
His mother, father and four siblings were surrounded by family, friends and community leaders on Friday at the Riverdale Funeral Home in Inwood.
PREVIOUSLY: NYPD discovers 'trap door' with fentanyl at site of Bronx daycare where 1-year-old died
Included among those who came to pay their respects was the Bronx District Attorney and the New York City Police Commissioner.
"This is absolutely horrible. What a beautiful little boy in a casket. We are going to get justice for him," said Bronx District Attorney Darcel Clark.
The owners of a Bronx day care center where Nicholas Dominici died, and three others were sickened by opioid exposure last week were hiding bags of fentanyl beneath a trap door in the children's play area, according to the NYPD.
Detectives were executing a search warrant on the Bronx apartment Thursday when they found the narcotics, including a large quantity of fentanyl, and other paraphernalia concealed by plywood and tile flooring. Photos shared by police showed bags full of powder inside the "trap floor," a few steps away from a shelf of children's toys.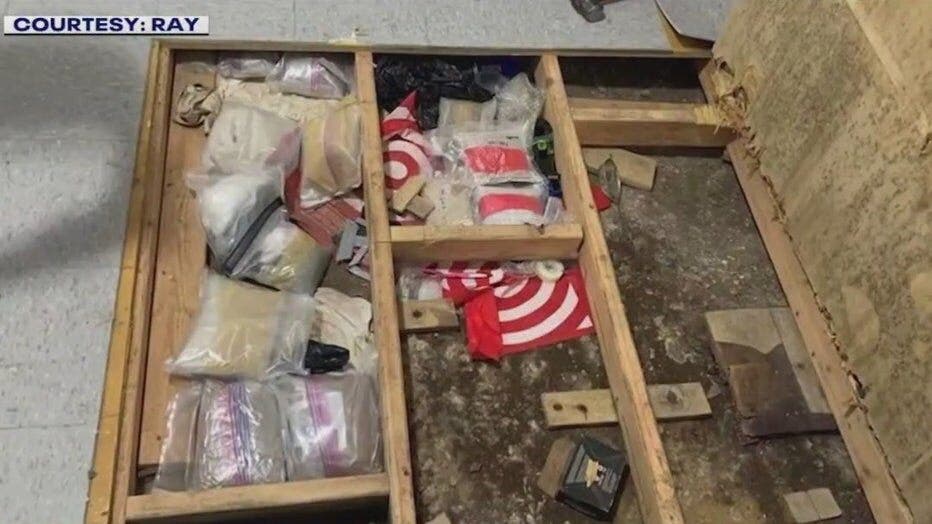 RELATED: Inside the NYPD's dismantling, takedown of violent Bronx gang
Federal prosecutors said Mendez, 36, took steps to cover up the drug operation on Friday afternoon, shortly after realizing that some of the children in her care were not waking up from their naps.
Before alerting first responders, she called her husband, authorities said. He was seen on surveillance footage entering the building moments later, then leaving through a back alley with multiple shopping bags.
"It's about the family. I came here to support the family like everyone else in there," said Police Commissioner Edward Caban.
Nicholas Dominici will be laid to rest on Saturday.
Associated Press wire services contributed to this report.