'I'm feeling helpless and unmoored': Etsy sellers go unpaid after Silicon Valley Bank collapse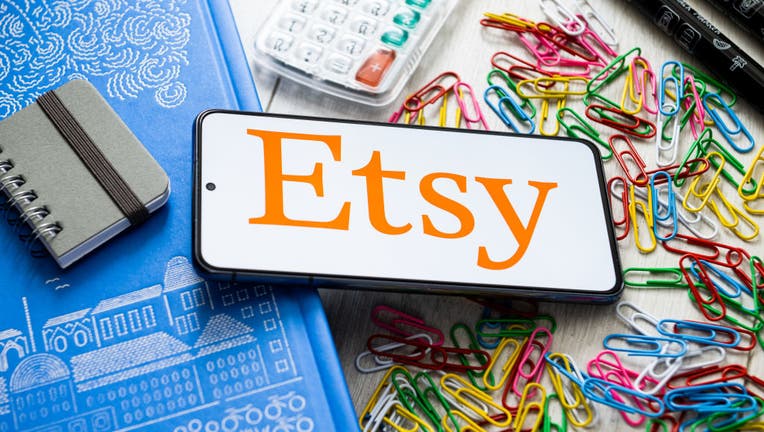 article
ORLANDO, Fla. - To Cat Bogausch, $250 is no small amount, and she needs the funds to stay afloat. 
The 24-year-old Orlando, Florida, woman sells products on Etsy. But after the Silicon Valley Bank collapse, the e-commerce company said payments to sellers will be delayed. 
"As you may have seen, we recently experienced a delay in our ability to issue payments to some of our sellers," Etsy posted on its website. "This was related to the rapid and unexpected collapse of Silicon Valley Bank."
RELATED: Silicon Valley Bank seized by regulators
But the words are of little comfort to Bogausch.
"I'm feeling helpless and unmoored," she told FOX Television Stations. "So unsure about my future as an Etsy seller and insecure about what might come next."
"I feel stuck in a sort of limbo, made worse by the stark lack of communication from Etsy itself," she added. 
Bogausch started selling on Etsy in 2020 after she lost her job due to the COVID-19 pandemic. Most of her products feature handmade soy candles, which she learned how to make from her late grandmother. 
RELATED: Biden tells US to have confidence in banks after 2 collapse
The funds she receives as an Etsy seller goes to buying more ingredients needed to make her products. 
"I was going to buy more soy wax and essential oils in bulk for an upcoming in-person event, which I may now not be able to attend because I can't purchase materials for inventory," she continued. 
Now she's wondering what her next steps will be. 
"I may need to pull from Etsy entirely and set up shop on a different site, or at least not put all my eggs in that one basket," she explained. " It's a big undertaking, and I still feel paralyzed and unsure about my next steps."
Etsy said it has apologized for the delay and is working to resolve the issue. 
Cat Bogausch sells handmade soy candles on Etsy.  (Cat Bogausch)
"We are committed to helping you run your business -- and providing a reliable experience is a critical part of that commitment," the company added. 
Silicon Valley Bank, the nation's 16th-largest bank, failed after depositors hurried to withdraw money this week amid anxiety over the bank's health. It was the second biggest bank failure in U.S. history after the collapse of Washington Mutual in 2008.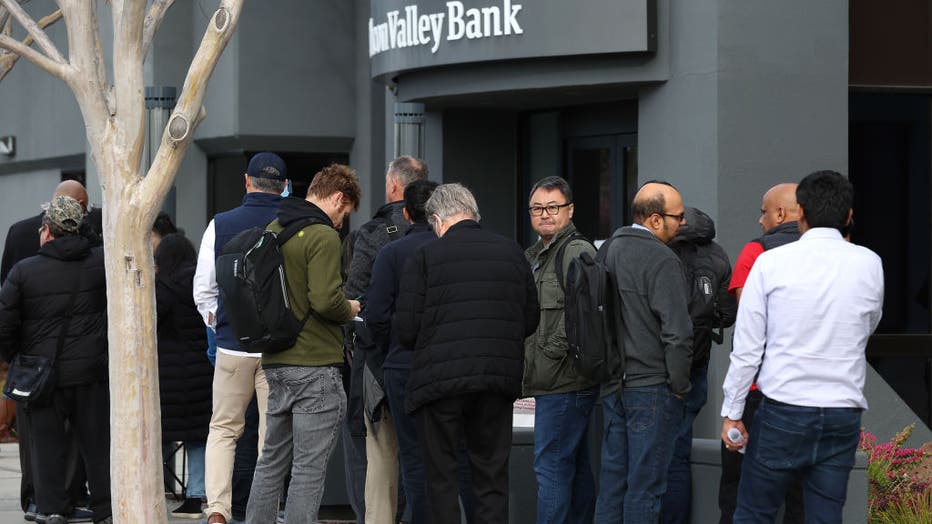 SANTA CLARA, CALIFORNIA - MARCH 13: People line up outside of a Silicon Valley Bank office on March 13, 2023 in Santa Clara, California. Days after Silicon Valley Bank collapsed, customers are lining up to try and retrieve their funds from the failed
The bank served mostly technology workers and venture capital-backed companies, including some of the industry's best-known brands.
The Associated Press contributed to this report. This story was reported from Los Angeles.