New York elections: Watch interviews from the candidates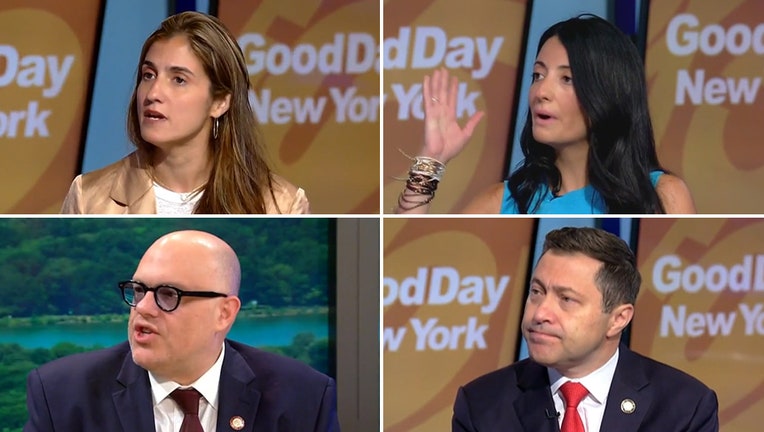 article
Before heading to the polls, hear what our local candidates have to say about the migrant crisis, crime, taxes and more issues affecting New York City and state.
Several candidates -- including City Council District 47 rivals Ari Kagan and Justin Brannan -- shared their positions on Good Day New York in the lead-up to Tuesday, Nov. 7. 
FOX 5 NY's Jodi Goldberg also spoke with Dave Calone and Ed Romaine as the complete for the Suffolk County executive title. 
Ari Kagan (Republican, City Council District 47)
Justin Brannan (Democrat, City Council District 47)
Vickie Paladino (Republican, City Council District 19)
Inna Vernikov (Republican, City Council District 48)
Marjorie Velázquez (Democrat, City Council District 13)
Yusef Salaam (Democrat, City Council District 9)
Tiffany Caban (Democrat, City Council District 22)
Suffolk County executive candidates
Shahana Hanif (Democrat, City Council District 39)
Joann Ariola (Republican, City Council District 32)
Robert Holden (Democrat, City Council District 30)