Drill rap: Exploring hip-hop genre's rapidly-growing fan base, legal troubles
NEW YORK - The hip-hop genre of drill rap is getting a lot of attention from its growing number of fans, as well as from the growing number of criminal indictments wrapped up by some of its most promising artists – even after they get a record deal. 
Many are now asking whether it's possible to separate the music from the dangers of the streets.
Sheff G, Sleepy Hallow busted
FOX 5 NY cameras were on scene as Michael Williams, better known as Sheff G – the Godfather of Brooklyn drill rap – came out of the 77th precinct back on May 16 after being re-arrested.
He was wearing a prison uniform because he was already behind bars on a gun possession guilty plea. 
RELATED: Drill rap artists Sheff G, Sleepy Hallow busted in NYPD gang takedown
According to Brooklyn DA Eric Gonzalez, he was one of 32 men and women charged in a 140-count murder conspiracy case alleging Sheff G and Sleepy Hallow used money from the music to fund gang shootings. 
The NYPD said it's not targeting drill rappers, but instead going after those responsible for gun violence.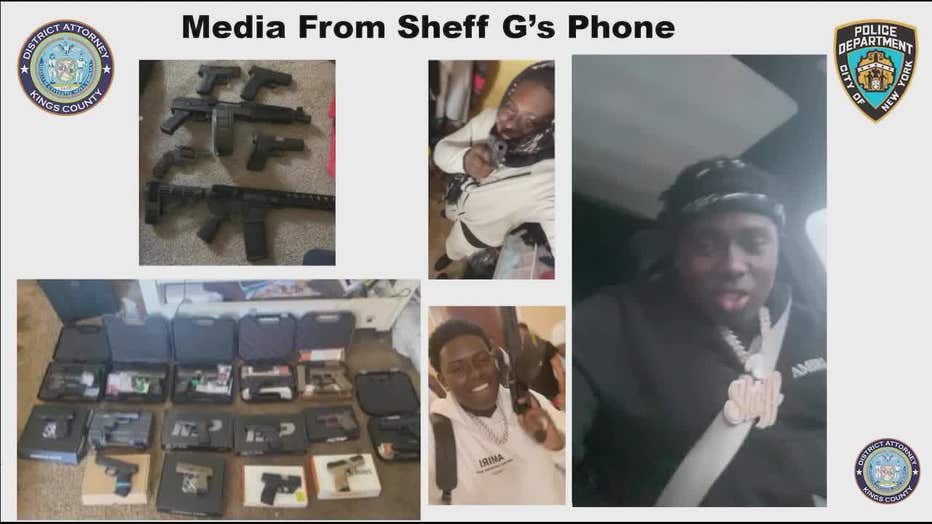 "Everybody looks up to these guys, so it's a shame that they're using this platform, the music platform to actually carry out a negative message," said NYPD Sgt. Calvin Fergus of the Gun Violence Suppression Division. "When I say negative message, I'm not talking about the music, but what they're actually doing."
Inside the NYPD operation 
Street Soldiers also had exclusive access inside the NYPD operation to apprehend the defendants, who were already pre-indicted. They were alleged to have over 30 guns used to threaten or eliminate rivals. 
Police said Sheff G ruled the streets from behind bars via text message orders, offering cash bounties for shooting ops – the opposition.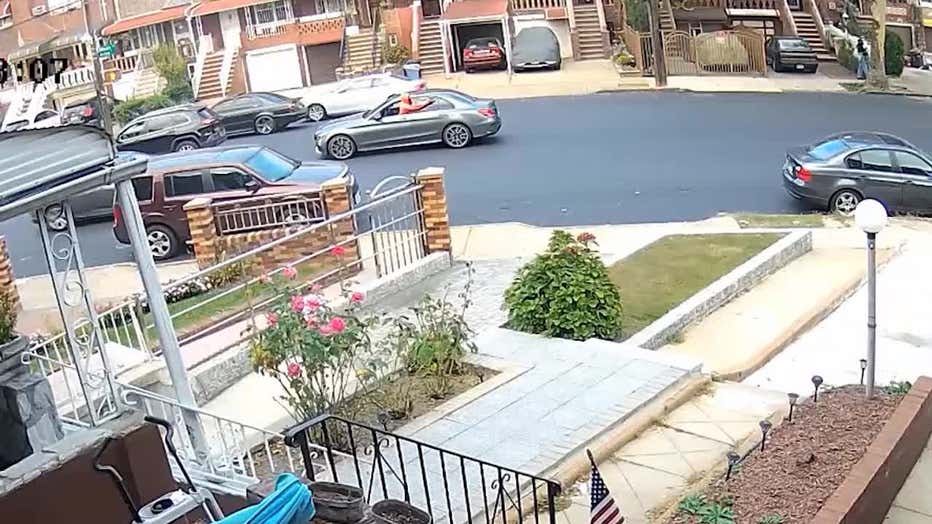 Criminal defense attorney Dawn Florio has successfully defended many hip-hop and drill rap artists. She said artists need to be more aware what they say about their street activity in any form can be used against them.
"Of course you can rap about your environment, you can rap about whatever, but don't rap about things that you've actually done because that's how the government will come for you," Florio said. "It's like telling on yourself."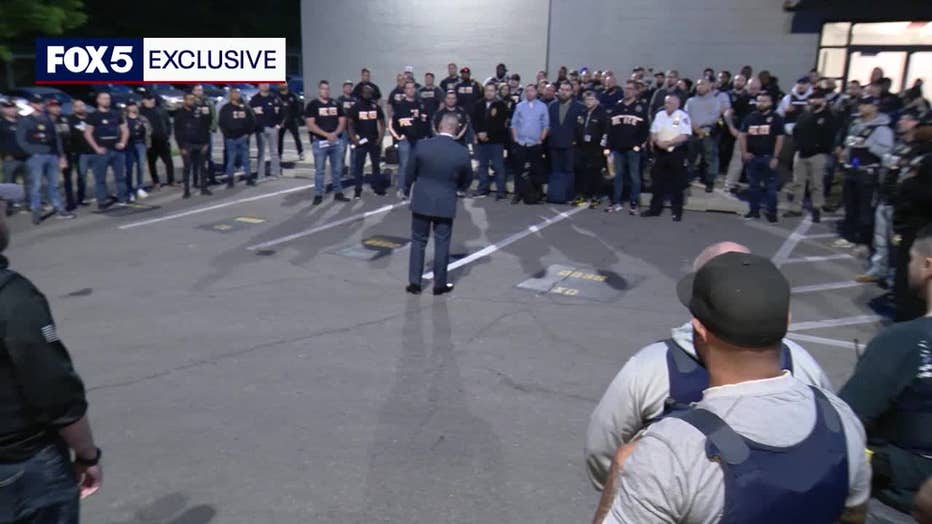 NYPD detectives from the Gun Violence Suppression Division told FOX 5 NY Sheff G and Sleepy Hallow allegedly used their immense popularity from the music to maintain tight control on the streets. 
American Music Group President Danny "Su" Griffin represents a variety of artists, including incarcerated drill artists 90Rackss. Griffin said if they want to have a serious music career, they need to leave the streets behind. 
"When these artists start to gain a little popularity, they need to learn how to start making a little better decisions, even though that decision might cost them," Griffin said.
'Not learning from the previous cases'
Former NYPD deputy inspector and author, Corey Pegues, said, "The most surprising thing is that it doesn't stop. They're not learning from the previous cases. The people are getting locked up for the same things. It's just a cycle that's continuing."
A successful drill artist can earn hundreds of thousands of dollars or even a $1 million record deal before they're old enough to legally drink. That's a dangerous situation if they don't have guidance from professional management.
"These people are coming in, they've got cousins or homeboys they come in to do management and never did anything before," said Vidal Barclay of Capitol Records.