Tom Brady announces he is retiring 'for good' after 23 seasons in NFL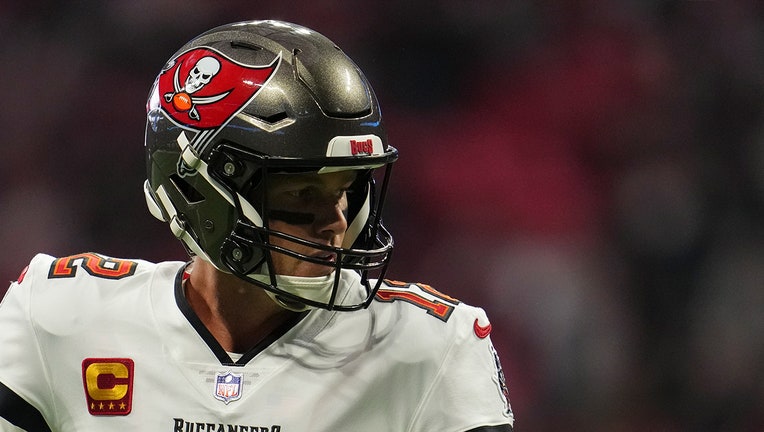 article
TAMPA, Fla. - It's the end of a legendary career – for good this time, he says. After 23 seasons with the NFL that included a historic Super Bowl win with the Tampa Bay Buccaneers, Tom Brady announced he will retire.
Over the weekend, reports indicated that the Tampa Bay quarterback was planning to end his on-field career and walk away with seven Super Bowl rings. By Wednesday morning, he made it official on social media. 
Fans had somewhat of an idea. After the Bucs fell to the Dallas Cowboys – ending the team's up-and-down season – Brady waved and took his hat off to acknowledge the crowd as he left the field.
"I'll get to the point right away. I'm retiring for good," he stated. "I know the process was a pretty big deal last time, so when I woke up this morning I figured I'd just press record and let you guys know first. It won't be long-winded. You only get one super emotional retirement essay and I used mine up last year. 
According to ESPN, Brady informed the Bucs of his decision around 6 a.m. General Manager Jason Licht release a statement a few hours after the retirement announcement.
"Tom's legacy is unmatched in the history of this game. All the Super Bowl titles and statistical records speak for themselves, but the impact he had on so many people through the years is what I appreciate the most. His imprint on this organization helped us to the mountaintop. We will certainly miss him as our quarterback, but I will also miss him as a leader and friend. 
Our entire organization is debited to him for what he provided us over the past three years. We won't ever forget the wins or the accolades and his influence will be felt for years to come."
The Buccaneers also tweeted a statement from the Glazer family praising Brady's contributions to the team.
"Tom's impact on our franchise these past three years has been immense and we are appreciative of the time we had with him here in Tampa Bay. He set an exceptional standard that elevated our entire organization to new heights and created some of the most iconic moments in our history. Tom's impact will be felt within our community for many years to come and we will forever be grateful for those unforgettable memories that he provided during these final seasons of his legendary career. We wish him the best in this next chapter of life and are confident he will find similar success in his future endeavors."
In May 2022, FOX Sports announced Brady will be joining them as a lead NFL analyst once his playing career is over. It's not clear when he will step into the new role.
MORE: Tom Brady to join FOX Sports as lead analyst once playing career is over
Last year, Brady said he would end his quarterback career, but reversed course soon after saying he had "unfinished business." Now, he walks away following one of the worst playoff games of his career. Off the field this past season, he finalized his divorce with Gisele Bündchen. The couple was married for 13 years.
PREVIOUS: Tom Brady, Gisele Bündchen finalize divorce after 13 years of marriage
Brady became the starter at Michigan in 1998 and led the team to two bowl wins during the course of his collegiate career. He was then drafted in the sixth round by the New England Patriots in 2000. Brady spent 20 seasons with the team -- a run that includes nine Super Bowl appearances, six of those as champion.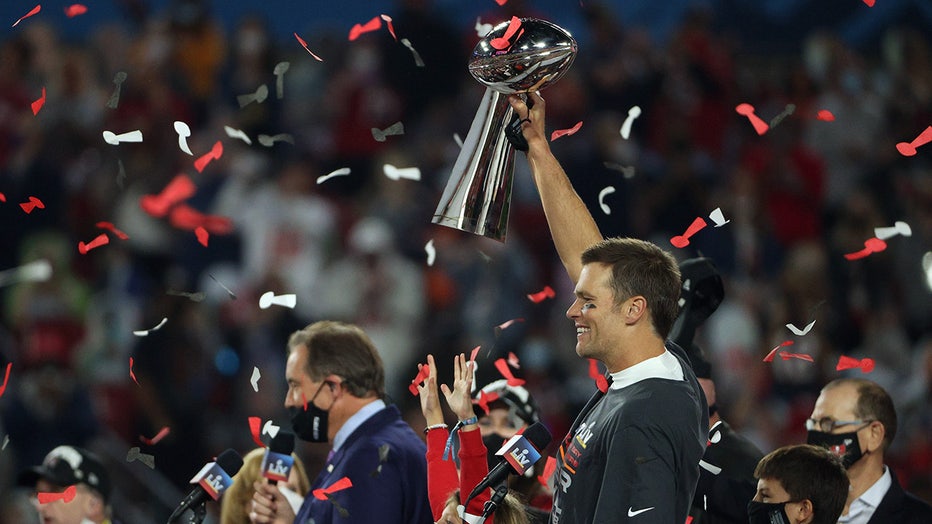 TAMPA, FLORIDA - FEBRUARY 07: Tom Brady #12 of the Tampa Bay Buccaneers celebrates with the Lombardi Trophy after defeating the Kansas City Chiefs in Super Bowl LV at Raymond James Stadium on February 07, 2021 in Tampa, Florida. The Buccaneers defeat
In March 2020, he announced he signed a contract with the Tampa Bay Buccaneers, a welcomed distraction for local fans that came just days after the pandemic was made official and Florida began closing businesses.
FROM 2020: It's official: Tom Brady is going to be a Tampa Bay Buccaneer
At the time, the legendary quarterback said he was "excited humble, and hungry."
"I'm starting a new football journey and thankful for the @buccaneers for giving me an opportunity to do what I love to do. I look forward to meeting all my new teammates and coaches and proving to them that they can believe in and trust in me...I have always believed that well done is better than well said, so I'm not gonna say much more - I'm just gonna get to work."
RELATED: Wrong number in high school team's group chat leads to FaceTime call with Tampa Bay Bucs
In February 2021, he led the Bucs to victory and made history. The team became the first to win a Super Bowl in their home stadium. 
Then, of course, they joined in on the pandemic tradition of having a championship boat parade.
MORE: Buccaneers make history as first team to win Super Bowl at home stadium
The Los Angeles Rams' victory over the Bucs ended Tampa Bay's bid to become the NFL's first repeat champions since Brady led New England to consecutive titles following the 2003-04 seasons.
In late September, Brady said he planned to play at least one more season, but he indicated several times since then that returning will be a family decision.
Brady is the NFL's all-time leader in many categories, including yards passing (84,520) and TDs (624). He's the only player to win more than five Super Bowls and was MVP of the game five times.
"Thank you guys so much to every single one of you for supporting me," Brady said in his retirement video. "My family, my friends, my competitors. I can go on forever. There's too many. Thank you guys for allowing me to live my absolute dream. I wouldn't change a thing. Love you all."
This story is developing. Check back for updates.