Super Bowl LVII: Andy Reid reunites with veteran Eagles days before showdown with former team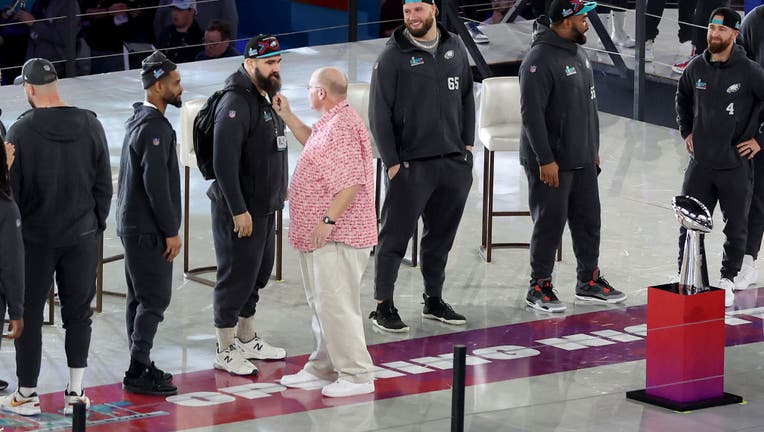 article
PHILADELPHIA - By the end of the week Andy Reid and the Eagles will be rivals on opposite side of the Super Bowl sidelines. But until then, it's like old friends finally getting to see each other again!
The now-Kansas City Chiefs head coach reunited with some of his former players on stage during the Super Bowl LVII Opening Night in Phoenix on Monday.
Reid won more games than any coach in franchise history during his 14 seasons with the Eagles. He led Philadelphia to five NFC championship games, but couldn't deliver a Super Bowl victory.
And although he'll be coaching the opponent come Sunday, Eagles players who played under him say they'll never forget him taking a chance of them.
"I'll always be thankful for him, because he was the guy who gave me the opportunity to be where I am today," defensive tackle Fletcher Cox said.
RELATED COVERAGE:
However, that doesn't mean they will be holding back in the slightest when it comes time to face their former coach.
"I will always be indebted to him," defensive end Brandon Graham said. "Everything comes full circle when you're playing against somebody that brought you, and now you have to try and beat them."
Super Bowl LVII kicks off between the Eagles and Chiefs at 6:30 p.m. February 12.