DJ LeMahieu wins AL batting title, Luke Voit is home run champ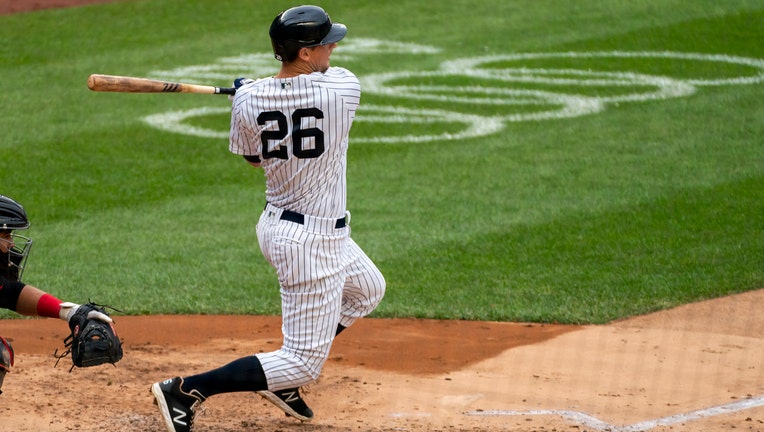 article
NEW YORK (AP) - New York Yankees infielder DJ LeMahieu became the first player to win undisputed batting titles in both leagues and his teammate Luke Voit won the home run crown as Major League Baseball's shortest regular season since 1878 ended Sunday.
LeMahieu hit .364, the highest for an AL batting champion since Minnesota's Joe Mauer hit .365 in 2009 and well ahead of 2019 AL batting champion Tim Anderson of the Chicago White Sox, who finished second at .322. LeMahieu won the NL batting title with Colorado in 2016.
"I wish it were over 162 games. I wish there were fans in the stands but it is what it is," LeMahieu said. "I'm definitely proud of it."
He became just the fourth Yankees player to lead the majors in batting average after Lou Gehrig in 1934, Joe DiMaggio in 1939 and Mickey Mantle in 1956. Despite the shorter schedule, no one approached becoming the first .400 hitter since Ted Williams batted . 406 in 1941.
Ed Delahanty hit .410 for the Philadelphia Phillies to win the NL batting championship in 1899 and is credited by some researchers with the 1902 AL crown at .376, while others accept Nap Lajoie as winning that title at .378 despite lacking the plate appearances required in more modern times.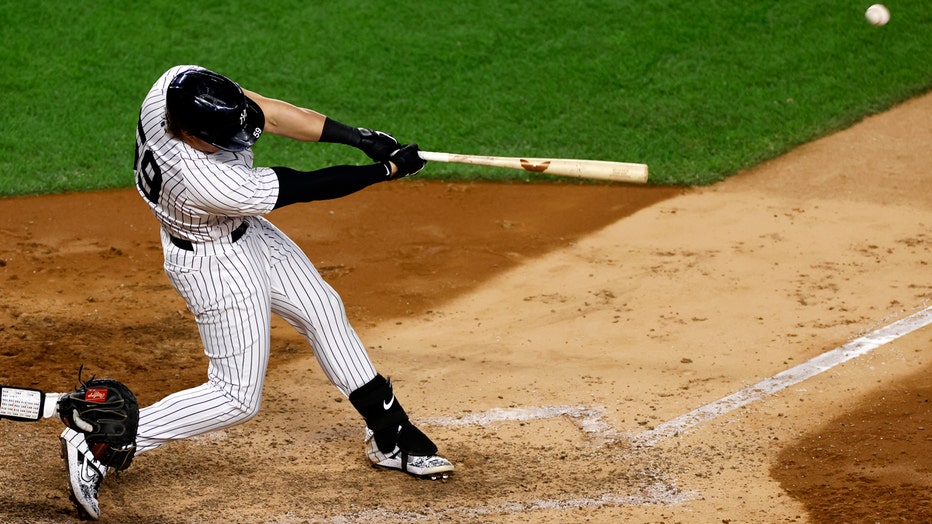 New York Yankees' Luke Voit hits a three-run home run against the Baltimore Orioles, Friday, Sept. 11, 2020, in New York. (AP photo)
Voit joined Babe Ruth, Gehrig, DiMaggio, Mantle, Roger Maris and Alex Rodriguez as New York Yankees to top the majors in home runs. Voit's total of 22 was the fewest for a major league leader since 1918 at the end of the dead ball era but extrapolates to 59 over a full season. 
Home runs were down from last year's record level in a mini-season of diminished offense. The .245 big league batting average was the lowest since .237 in 1968 and down from .252 last year.
LeMahieu and Voit became the first teammates to win batting and home run titles in the same season since the Milwaukee Braves' Hank Aaron (.355) and Eddie Mathews (46) in 1959. They are just the fifth pair of teammates to do it, a group that includes Cincinnati's Cy Seymour and Fred Odell in 1905, Philadelphia's Billy Hamilton and Delahanty in 1893 and the Chicago White Stockings' Cap Anson and Jimmy Ryan in 1888.
"Obviously, everybody wishes this year wouldn't have been so weird," Voit said. "You've got to just roll with it."