Bears defensive coordinator Alan Williams has resigned
CHICAGO - The Chicago Bears defensive coordinator resigned from his position Wednesday afternoon.
Alan Williams released a statement saying that he is taking a step back to take care of his health and his family.
Williams' statement read, in part:
"I am taking a step back to take care of my health and my family. I appreciate the opportunity to work with the Chicago Bears, a storied NFL franchise with a rich history. The McCaskey family is first-class and second to none. I would also like to thank Coach Matt Eberflus and General Manager Ryan Poles for giving me the opportunity to come to Chicago. I would also like to thank President Kevin Warren, the coaches and players of which I value the relationships and camaraderie.
I value the NFL shield and all that it stands for and after taking some time to address my health, I plan to come back and coach again."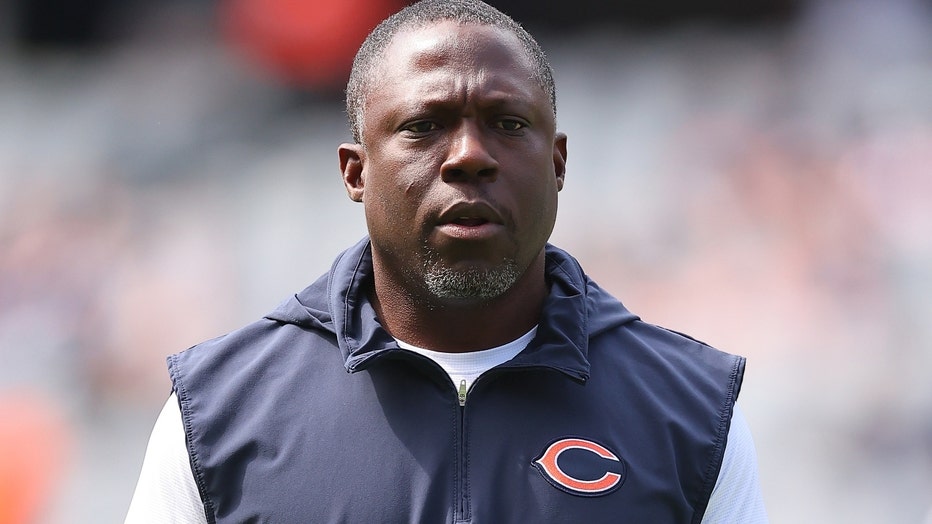 Defensive coordinator Alan Williams of the Chicago Bears looks on prior to a preseason game against the Buffalo Bills at Soldier Field on August 26, 2023 in Chicago, Illinois. (Michael Reaves/Getty Images)
The team also acknowledged that Williams submitted his resignation on Wednesday.
This was Williams' second year as the Bears defensive coordinator.
This past Sunday, Coach Eberflus called the defense in Williams' absence and plans to do it again this Sunday against the Kansas City Chiefs.