Bumble kidnapping: Zachary Mills accused of starving, beating woman in Harris Co.
HARRIS COUNTY, Texas - One man is out on a $50,000 bond after being arrested last week and is accused of starving and beating a woman he met on Bumble. 
Zachary Kent Mills is charged with first degree aggravated kidnapping. 
SUGGESTED: Husband set Harris County house on fire, hit wife with vehicle: HCFMO
According to court documents, authorities received a report of a patient that had arrived in the 5300 block of FM 2920 wanting to report an assault. 
When authorities arrived, the victim told authorities she met with Mills on Christmas Eve at his apartment after he picked her up from her home.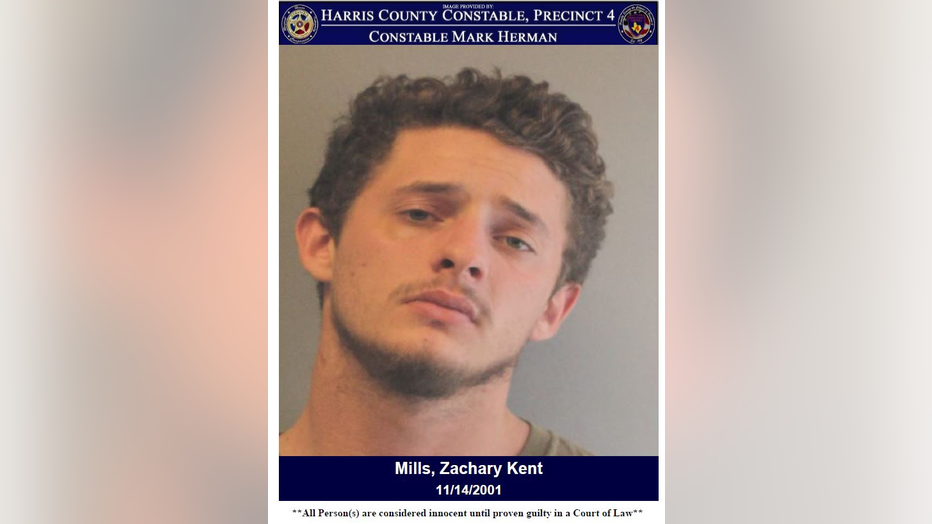 The victim stated that as soon as they arrived at his apartment, he attempted to have sex with her, but she denied him.
Court documents stated that when she denied Mills, he immediately began to physically assault her by using a closed fist and wouldn't let her leave the apartment. He would also bite her on the neck and face. 
The victim also reported to authorities that when Mills' hands got tired from hitting her, he would grab a screwdriver and would strike her with the handle of the screwdriver. 
SUGGESTED: 40 suspected drunk drivers arrested over New Year holiday by Harris Co. Precinct Constable Pct. 4 Office
Authorities said Mills also didn't provide any food or water for the five days she was kept against her will. 
The victim was able to leave when Mills left the home to go to his father's house. She gathered her clothes, ran out the door, and contacted the first people who she came in contact with to tell them what happened. 
Court documents stated that the victim was left with severe bruising to both eyes, bite marks and cuts to both her throat and nose, and severe bruising to the majority of her body.