Would you live here? Historic bank with original vault for sale in Rhode Island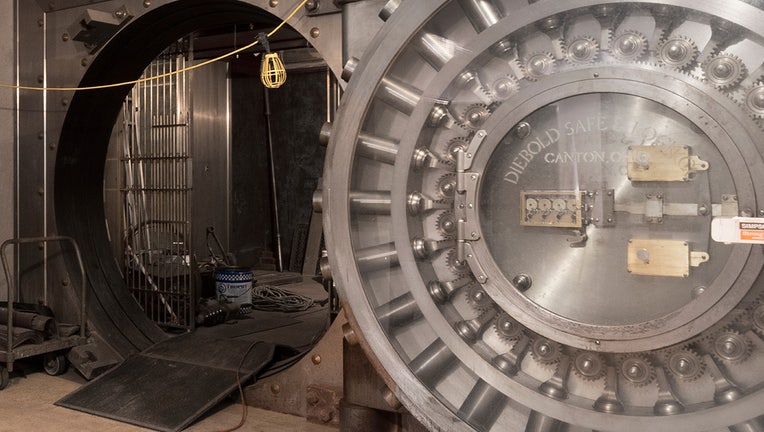 article
There is a literal bank that was built in the early 1900s for sale in Rhode Island and it's a fixer-upper's dream come true. 
The stunning and historic neoclassical building has been "meticulously" maintained throughout the years, but something is missing; some new tenants, perhaps? 
Kira Greene, a realtor at Compass, told FOX TV Stations the building has been restored and is in "impeccable" shape but would likely need a residential developer to do some larger cosmetic improvements before turning it into a home. 
216 Main Street building front, different angle.  (Jenna, Listing Hub)
The building has four floors, including a lower level with the bank's original vault. There are multiple spaces with real "bedroom" potential and four bathrooms. 
"One family could create a work/live space (mixed use), however, the building lends itself to many more units. There are 10+ artist micro lofts or it could contain condos," Greene said. 
The building does not have AC but that's pretty typical of properties in New England. It does, however, have central heating for those particularly chilly winter days. 
There's plenty of street parking and the building is an expansive 13,576 square feet. 
"This is a unique property in that it lends itself to a multitude of uses and I'd ensure your plan embraces the beauty and architectural significance of the building. Bringing a thoughtful and functional use to this historic property will be well worth it," Greene said. 
It still has marble and mason details and even has an elevator. 
The listing is going for $749,000 and is located at 216 Main Street in Pawtucket, Rhode Island. 
This story was reported from Los Angeles.