Woman with tuberculosis faces jail, forced treatment after she refused isolation and visited a casino
TACOMA, Wash. - A woman in Washington state who was diagnosed with tuberculosis was found in contempt of court Friday after she allegedly refused to pursue treatment and took a public bus to a casino rather than isolate while under surveillance.
Judge Philip Sorenson authorized law enforcement to detain the unidentified woman following a civil arrest warrant issued March 3.
The warrant permits the woman's involuntary detention, testing and treatment at the Pierce County jail.
The woman has reportedly refused to take medication and follow protective guidelines despite the efforts of her own family members and the Tacoma-Pierce County Health Department.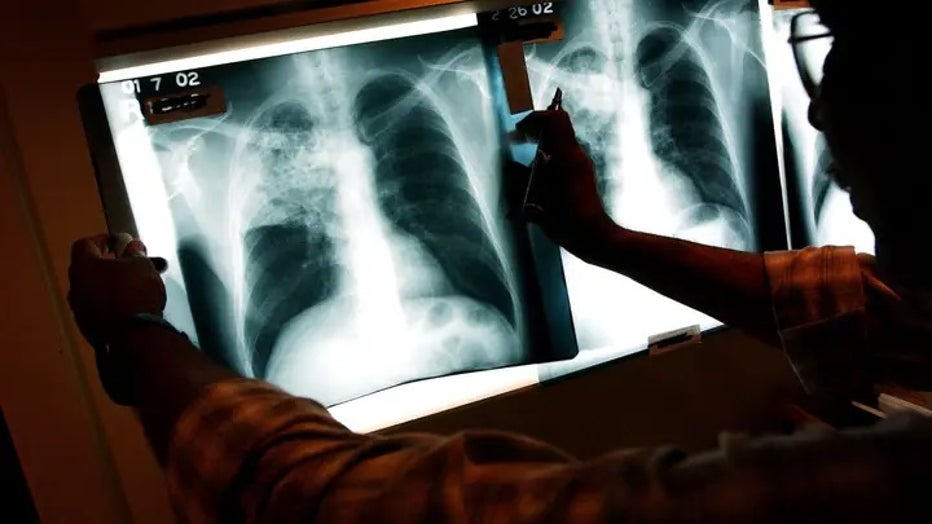 The unidentified woman has reportedly refused to take medication and protect herself and the community despite the efforts of her own family members and the health department. (Spencer Platt/Getty Images)
An officer with the Pierce County Corrections Bureau surveilled the woman's home last month and saw a city bus drop her off at a casino, according to court documents obtained by The News Tribune.
She reportedly has not been seen at her home since, and members of her family have not responded to inquiries from the police.
"We have worked with family and community members for more than a year to do everything we can to persuade this woman to take her medication to protect herself and our community," the Tacoma-Pierce County Health Department said in a statement.
Pierce County Corrections Bureau Chief Patricia Jackson stated in a court declaration that she believed the woman with tuberculosis was actively evading arrest.
The Tacoma-Pierce County Health Department sees about 20 cases of active tuberculosis every year, which health care providers are required to report under state law.
"We are always hopeful a patient will choose to comply voluntarily," the department said in a statement. "Seeking to enforce a court order through a civil arrest warrant is always our last resort."
This case marks the third time in the past 20 years that the health department has sought a court order to detain an individual who is potentially contagious with tuberculosis and refusing treatment.
Tuberculosis is an airborne disease caused by bacteria that primarily affect the lungs. Common symptoms include cough, fever, night sweats and weight loss, according to the World Health Organization.
For more information on the disease, and testing and treatment, click here.