Woman who married into Boston crime family revealed as Florida canal murder victim after vanishing: daughter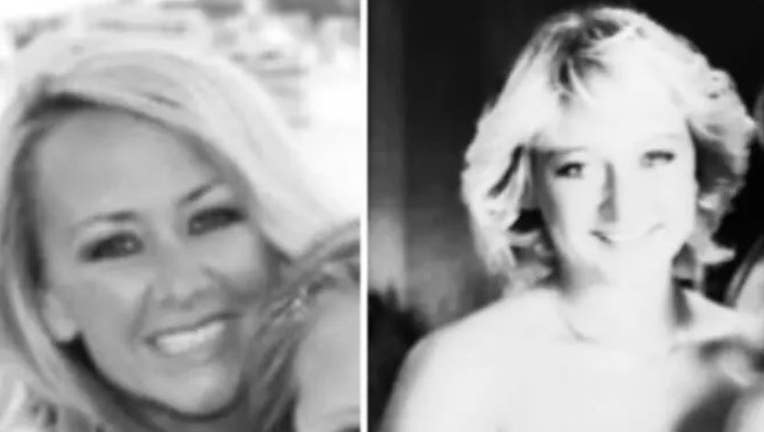 article
Lori Jane Kearsey's family in Gloucester, Massachusetts, always knew something terrible must have happened to her when she never returned from a Florida vacation with her new husband, leaving her 5-year-old daughter at home with no answers. 
Thirty-nine years later, Kearsey's daughter Maehgan Smith got a call from detectives in Davie, Florida, asking if any of her immediate female family members had disappeared in 1984.
Despite releasing the unidentified woman's description – blonde with hazel eyes and gapped front teeth, standing at 5 feet, 4 inches and weighing 120 pounds – the Davie Police Department was unable to identify Smith's mother for nearly 40 years.
MASSACHUSETTS MAN ALLEGEDLY BROKE ARMS OFF CRUCIFIX OUTSIDE BOSTON CATHERDRAL AFTER SWINGING FROM IT
DNA extracted from the bone fragments of the Jane Doe found strangled and floating face-down in a canal in West Davie in February 1984 was finally linked to Smith after the long-cold case was reopened in 2021.
"Investigators used several resources to assist with forensic digital imagining, DNA extraction and identification of a potential family tree," Davie Police Sgt. Kevin Urbaez told local outlet WSVN. "Using all those resources, investigators were able to locate the victim's daughter."
Smith told Fox News Digital she had "resigned [herself] to the fact that [she'd] never know" what happened to her mother."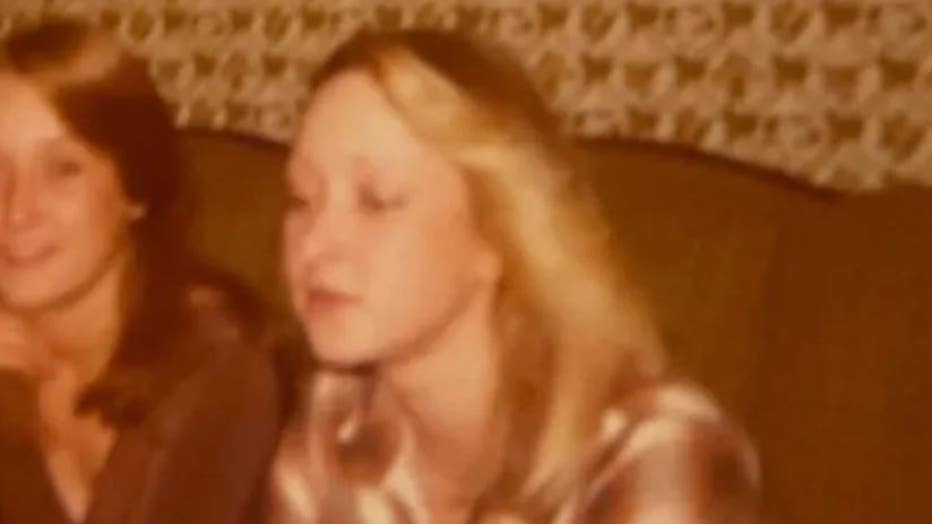 Maehgan Smith said Lori Kearsey "married into an infamous Boston crime family" about eight months before she went missing – but she and police have declined to name her husband. (Credit: Maehgan Smith)
"I always knew that she was [married to] someone in a crime family and it was in the early '80s," Smith said. "They were married for just eight months before she was murdered. It's so painfully obvious but it's so hard to prove cases." 
Before she gave a DNA sample to confirm genetic genealogists' findings, Smith said her family "knew it was [Kearsey] based on pictures and sketches [police] had, even without the DNA."
FLORIDA DUO ALLEGEDLY STABBED MAN REPREATEDLY, THREW HIM OVER BRIDGE, STOLE CAR AND SET IT ON FIRE: AUTHORITIES
Smith said her mother, who was 23 years old when she was last seen by her family, had married into a "pretty infamous Boston crime family" – but neither Smith nor Davie Police Department detectives would divulge his name to Fox News Digital. 
"[Police] don't have enough for an arrest right now, [but] they do have people of interest," Smith told Fox News Digital. "They're hoping they'll get a little bit more leads now that the public knows. Unfortunately, I cannot disclose the name of her husband – I really wish I could." 
"He's still alive," Smith continued. 
Because Kearsey was still technically married, Smith said, it took a "bit of legal maneuvering" on detectives' part to contact her blood family first as next of kin.
Smith said her late mother was never reported missing – Kearsey's family, she said, assumed she was in the witness protection program. 
MISSING UNIVERSITY PROFESSOR 'MAY BE IN DANGER' AFTER NOT SHOWING UP TO CLASS: POLICE
After Kearsey's disappearance, 5-year-old Smith was raised in a "very loving home" by her father and stepmother. 
However, she always wondered what happened to her mother, who dropped her off at her father's house and never returned. 
"I didn't know how much weight I had on my shoulders until they called and told me," Smith said last week.
As she grew older, Smith realized she bore close resemblance to the photos of the mother she barely knew, telling Fox News Digital "it was always really creepy looking at pictures and looking so much like this woman and having no idea what happened to her."
By the time she was contacted by detectives, Smith's own daughters were 18 and 21. 
"I can't imagine being the age that she was, feeling like she was in trouble and not knowing who to call," Smith said. "My daughter is in junior college – her only concerns are getting an A in marketing and what party she's going to next. But my mother, at the same age, was married in a different state and obviously in trouble."
Further testing – like an analysis of the shorts Kearsey wore when she was found – still has to be done, Smith said. However, "the probability of 100% conviction just might not be there." 
Regardless, Smith still has a positive outlook.
"This man probably has children and grandchildren who adore him," Smith said. "Him going to jail doesn't do anything to my life. But he probably won't sleep very well for the rest of his life. Whoever did this can always be wondering – there are so many new answers in testing evidence, they'll be scared that the one thing they thought would never come up came up. That's good enough for me."
CLICK HERE TO GET THE FOX NEWS APP
Police are still searching for clues to find Kearsey's killer, with Urbaez telling WSVN that their goal is to "bring those who were involved in this criminal case to justice." 
Anyone with pertinent information is asked to call Broward County Crime Stoppers at 954-493-TIPS for a potential award of $5,000.