Woman accused of shooting five people at Denver bar after being denied entry, police say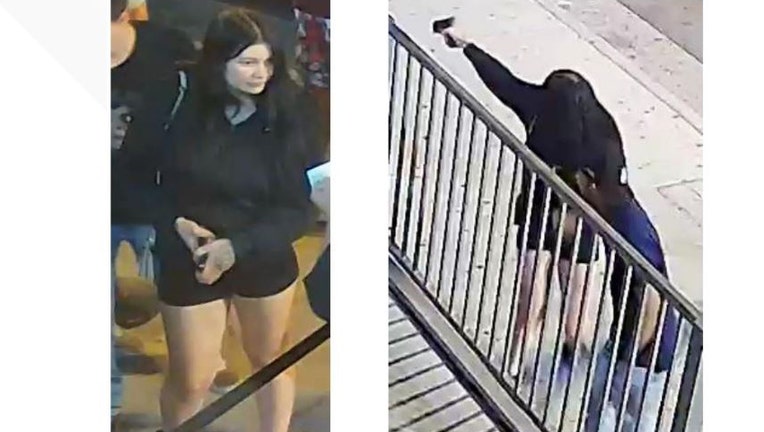 article
DENVER - A search is underway for a woman accused of shooting and injuring five people after being refused entry into a Denver bar last weekend. 
Denver Police said an unidentified woman shot the five individuals while they stood outside the bar at 11:14 p.m. on Sept. 16. The victims all suffered non-life-threatening injuries. 
KUSA-TV in Denver reported the incident occurred near Dierks Bentley's Whiskey Row.
Authorities said the woman presented an ID that didn't belong to her, and the security staff denied her entry. She started walking away but returned to have another conversation with the security staff.
As the woman walked away a second time, Denver Police said she pulled out a gun and shot in the vicinity of the club several times, injuring the five individuals. 
Police noted that no arrests have been made, and they do not believe the five victims were the intended targets.
Two photos of the woman were released by authorities Monday to get the public's assistance with identifying her. A reward of up to $2,000 is available from Denver Police to anyone who can help find her.
This story was reported from Washington, D.C.