NJ boardwalk game operator accused of over-inflating basketballs
article
NEW JERSEY - No, your jump shot wasn't off that one time. Turns out the game was rigged!
A boardwalk game operator at the Jersey Shore is banned from holding an amusement games license for the next 10 years after being accused of over-inflating basketballs.
According to Attorney General Matt Platkin, games operated by Christine Strothers used over-inflated basketballs, which can bounce erratically when they hit the rim or backboard of the hoop.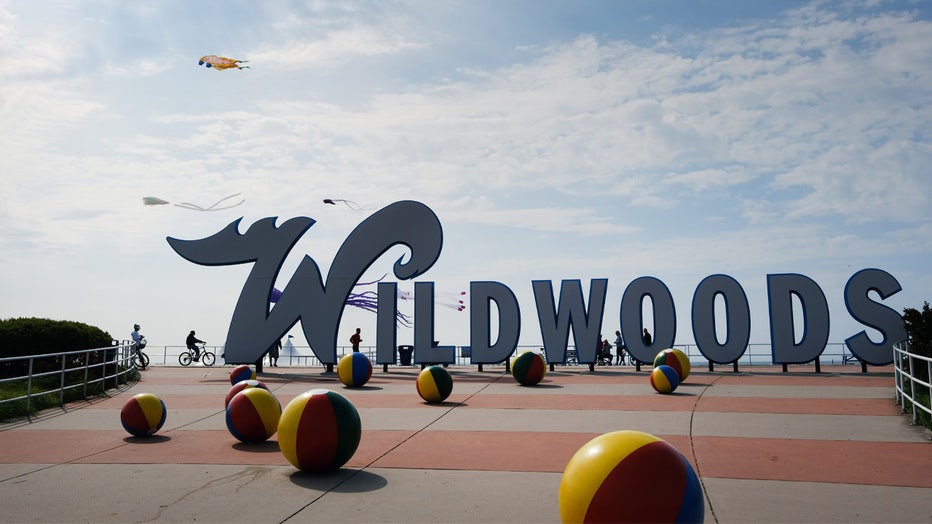 People walk and ride along the boardwalk the day before the 2021 Memorial Day weekend in Wildwood. (Photo by Spencer Platt/Getty Images)
Last year, investigators with the Legalized Games of Chance Control Commission found several basketballs inflated to more than the manufacturer's specifications, some by almost three times the recommended pounds per square inch of air. 
Strothers is also accused of violating regulations on displaying prizes, with one example being showing prizes that were not able to be won.
"Investigators are always on the lookout to ensure a safe and fair experience for everyone who plays an amusement game on the boardwalk," said Cari Fais, acting director of the Division of Consumer Affairs. "Amusement game operators who aren't playing by the rules spoil the fun for everyone and they will be held accountable."
Strothers operated basketball and football games at numerous locations along the boardwalk in Wildwood and North Wildwood. She also received a $15,500 fine for failing to comply with the Amusement Games Licensing Law and accompanying regulations.
"Every person who plays an amusement game in the State of New Jersey deserves a fair shot at winning a prize," said Platkin. "The Jersey Shore is one of the biggest draws in the State for families looking for fun and recreation and we are making sure those families are not being scammed out of their hard-earned money."
In 2022, investigators conducted 7,000 inspections resulting in around $35,000 in penalties and violations.
Patrons who believe an amusement game is being operated in violation of the Amusement Games Licensing Law are encouraged to call 1-800-242-5846 to receive a complaint form by mail. Forms can also be submitted online.