Why do UAW members wear red?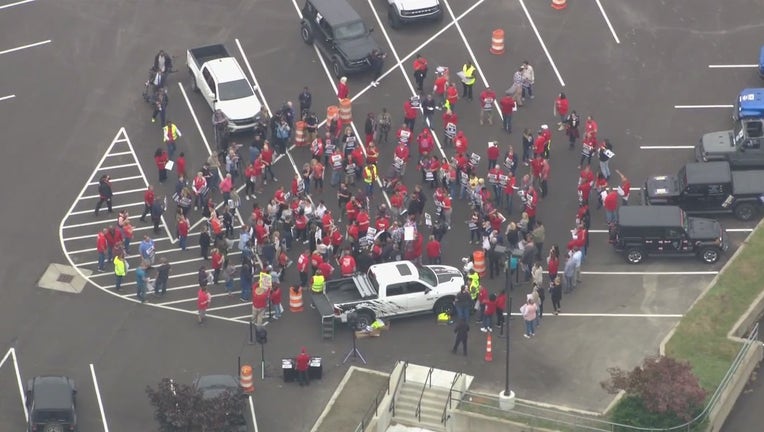 article
DETROIT (FOX 2) - UAW picket lines around the United States are a sea of red, but why?
This started after Communications Workers of America (CWA) member Gerry Horgan was killed while walking a picket line in New York during a strike against Bell Atlantic in 1989. According to the union, Horgan was hit and killed by a vehicle driven by a scab.
The UAW also lost a member on a picket line. Roy McCombs was struck and killed in Tennessee in 2019 during a strike against General Motors.
In addition to wearing red while striking, union members wear red on Wednesdays. 
During an update on the strike against the Big Three on Friday, UAW President Shawn Fain noted the violence strikers have been facing currently. 
"We've heard of multiple instances from California to Michigan to Massachusetts of violence against our picketers from people crossing our picket line. We've had guns pulled on us, trucks and cars rammed through us and violent threats hurled at us," he said.
Recently, a non-union contractor hit five striking members at a GM plant near Flint, Mich., sending two people to the hospital. In Massachusetts, a member and state senator were hit by cars outside a Stellantis parts depot. Another case of violence against striking members was reported in Ontario, Calif., where two members reported having guns pulled on them by non-union members who were crossing the line.
"Company and scab violence is not new. Our unions have been fighting it for nearly a century," Fain said. "We didn't back down then, and we won't back down now."
Read more UAW strike coverage here. 
Watch FOX 2 News Live