Whataburger has nation's healthiest cheeseburger, according to study
HOUSTON - Looks like Texas favorite, Whataburger, is about to be the nation's favorite after a study named it the healthiest fast-food chain cheeseburger. 
RELATED: Whataburger's classic fish sandwich, dinner platter back for limited time
A survey conducted by Gambling.com looked at standard cheeseburger options from fast-food chain outlets (based on the available data, so some chains were excluded) and analyzed burgers on their sugar, fat, salt, as well as caloric content. 
The data led them to find out, that out of the top 10 healthiest fast-food cheeseburgers, a Whataburger with Cheese was the healthiest. 
In-N-Out Burger *cough cough* was ranked second healthiest *cough cough*
Meanwhile, Burger King was ranked the most unhealthy cheeseburger.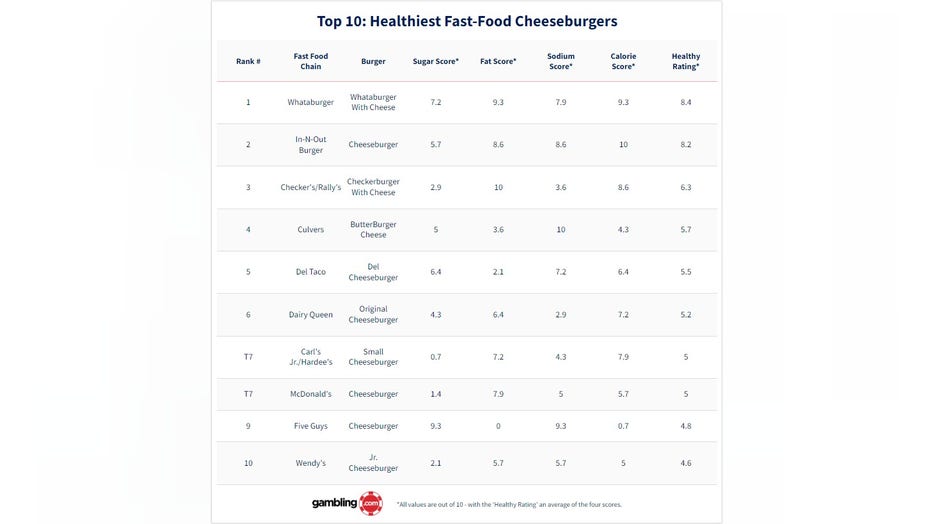 (Photo courtesy of Gambling.com)