Westfield Garden State Plaza implements new chaperone policy
PARAMUS, NJ - Beginning April 28, those under the age of 18 will no longer be allowed at Westfield Garden State Plaza in Paramus alone on weekend nights.
What is the policy?
Teenagers will have to be accompanied by a parent or an adult age 21 or older after 5 p.m. on Fridays and Saturdays.
According to the mall's website, Westfield Garden State Plaza is implementing a parental guidance policy due to an increase in disruptive behavior.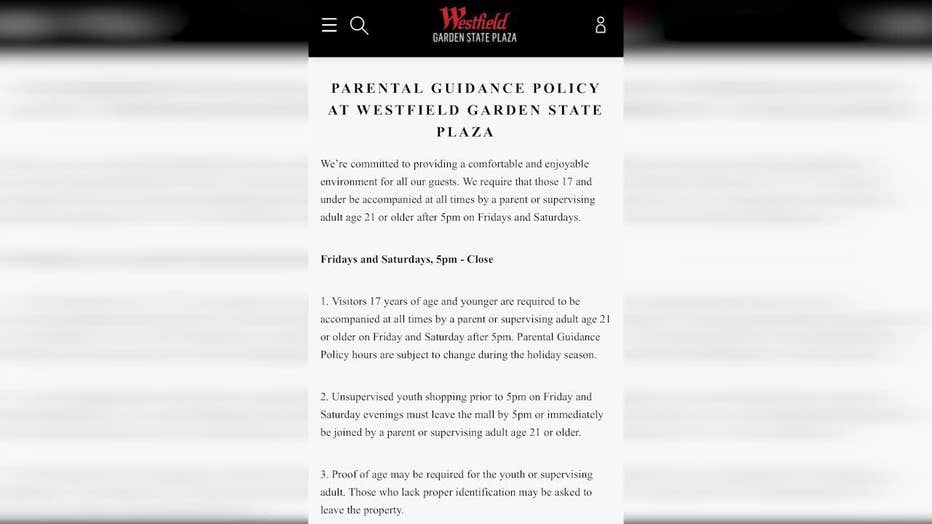 A post on the mall's website. (Westfield Garden State Plaza)
"Like many shopping centers across the country, we have experienced an increase in disruptive behavior that violates the center's code of conduct by a small minority of younger visitors," the website states. "Taking this extra step in our security measures will ensure a pleasant and safe environment for our families and every member of our community, as well as our retail partners."
One teenager who spoke to FOX 5 NY said she has seen several fights break out inside – fights that are caught on cell phone video and then uploaded to social media. 
"This is like a spot that people come here to fight, I do see where the mall is coming from, but will create a lot of conflict, but I think it's needed," the 14-year-old said.
Security and police will be stationed at the mall entrances and will check Identification. Those who refuse to show ID, or are caught trying to sneak in, will be asked to leave.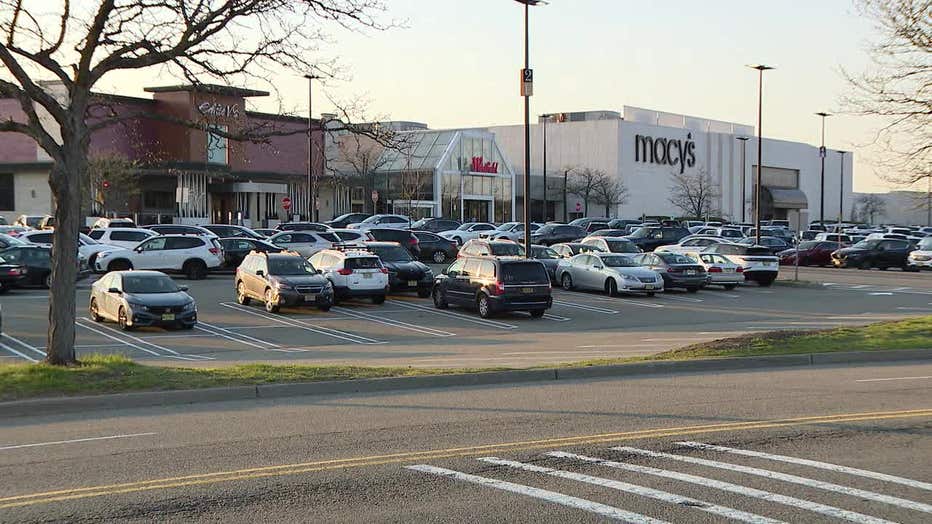 The Westfield Garden State Plaza will be implementing a new chaperone policy.
For those who are denied entry, waiting zones have been established for those waiting to be picked up. They are located at Entrance 1 by AMC Theatres, Entrance 10 on the west side of the property and Entrance 15 by the Food Court.
"If they have a chaperone, they will not mess up, they will behave and do what they have to do, they will still have fun if an adult is with them, I think it's the right thing," one shopper said.
What about restaurants, department stores?
The Parental Guidance Policy will be in effect for the common area of the mall and the inline retailers. Restaurants and department store policies will vary, so guests should contact them directly for more information. 
Movie theaters?
The policy is not in effect inside the movie theater and guests can enter the movie theater using Entrance 1, or the escalators at Entrance 17.
The new rule will remain in effect indefinitely.