Weng Sor, Brooklyn U-Haul rampage suspect, appears in court
NEW YORK - The man accused of a Brooklyn U-Haul truck rampage that left one person dead and several others injured appeared in court on Wednesday.
Prosecutors say Weng Sor, 62, said "I wanted to hit those people."
He also reportedly told pole, "It's judgment day, I wanted it to end, taking out the enemies."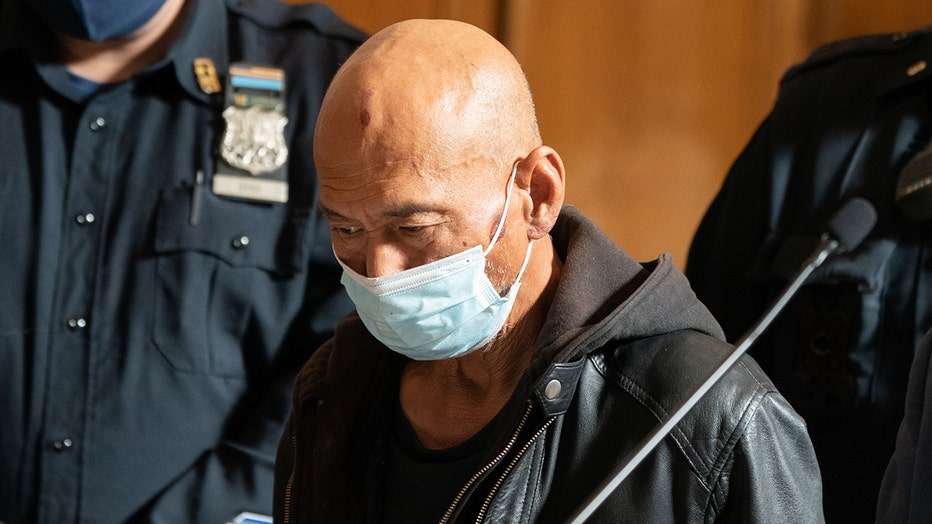 Weng Sor, the man accused of a deadly rampage with a U-Haul truck in Brooklyn appears in court on Feb. 15, 2023. (Pool photo)
Sor, has been charged with one count of second-degree murder and seven counts of attempted murder.
Police said and family members believe Sor has been suffering from a mental health crisis.
Stephen Sor said he was surprised when his father showed up in Brooklyn in the middle of the night about a week ago. He said they didn't speak often and described their relationship as "rocky."
"Very frequently he'll choose to skip out on his medications and do something like this," Stephen Sor said in an interview outside his Brooklyn home. "This isn't the first time he's been arrested. It's not the first time he's gone to jail."
When he was captured by police, he allegedly yelled "You should've shot me!" at officers.
According to NYPD officials, Sor, who lives with his mother in Las Vegas, traveled to West Palm Beach in Florida on February 1 to rent a U-Haul truck. On February 5th, while traveling through South Carolina, en route to New York, he was stopped for reckless driving and marijuana possession by the highway patrol. 
On February 6, Sor arrived at his ex-wife and son's home, and a few days later had an altercation with his son. On that same day, he was stopped by the New York City Highway Patrol and given two summonses, one for speeding and another for having a commercial vehicle on the Belt Parkway.
The vehicle was seen again in New Jersey on February 12, before he returned to Brooklyn and went on his rampage.
RELATED: Brooklyn U-Haul truck rampage leaves 1 dead, 7 injured; driver in custody
Sor's rampage stretched over 48 minutes as the truck tore through Brooklyn's bustling Bay Ridge neighborhood, hitting people at several points along the way before veering on and off a highway as police gave chase.
The nine people struck by the vehicle ranged in age from 30 to 66. All were men. One of the injured people was a police officer.
The 44-year-old man who was killed suffered a head injury when he was hit by the truck roughly a half hour after it struck the first victim, the NYPD said in a statement.
The truck's winding route ended when a police cruiser cut it off and blocked it against a building near the entrance to a tunnel leading from Brooklyn to Manhattan, more than 3 miles from where the chase began.
In 2015, Weng Sor stabbed his brother in Las Vegas and served about 17 months in a Nevada prison, according to court and prison records. In 2020, he stabbed someone in the arm and chest with a knife and was sentenced to 364 days in county jail, with about 10 months of time already served.
Before pleading guilty in that case, Sor underwent several months of evaluations at state psychiatric facilities until he was found competent to face charges, court records show. The records don't list a possible diagnosis but note that Sor was placed on medications.
In an earlier Nevada case, Sor was ordered to undergo counseling and perform community service after pleading guilty to misdemeanor battery in 2005. The judge noted at the time that Sor was moving to New York and ordered him to submit to a mental health evaluation once there.
The Associated Press contributed to this report.