Water main break floods streets on the Lower East Side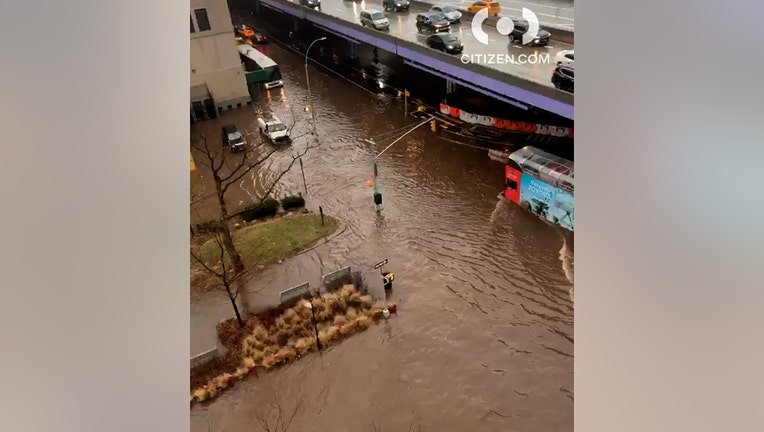 article
NEW YORK - A water main break flooded streets in Lower Manhattan on Monday afternoon.  Water gushed from the broken main and several streets around Catherine Slip and South Street were closed.
It took hours to fully restore water service to the Lower East Side Monday evening.
Crews with the Environmental Protection Department, which manages the city's water supply, responded to the break to fix the problem.
"The water is off. There is residual flooding on South Street with traffic still closed," Assemblymember Yuh-Line Niou tweeted. "Smith Houses could have temporary water outages tonight but DEP says it should be normal by the am."
Videos posted on the Citizen.com platform show flooding on several streets, including the service roads under the elevated FDR Drive.
"Due to a water condition, the following street closures are in effect in Manhattan: Catherine Slip from Madison Street to South Street & South Street from Pike Slip to Robert F. Wagner Place," Notify NYC tweeted.
Some social media users complained that a recently built floodwall designed to keep the river from spilling into the neighborhood was trapping the water, making the flooding worse.