Watch: Young woman wakes up from anesthesia, finds out she has a boyfriend: 'He's so cute'
A young woman waking up from heavy anesthesia was pleasantly surprised to learn she has a boyfriend who "really likes you."
Miranda Smith recorded a video of her daughter Isabella in Tennessee after she had her wisdom teeth removed in early July, according to Storyful. As the sedation begins to wear off, a "loopy" Isabella is sitting in the car with her mom when she's told that her boyfriend Joey is there to see her.
READ MORE: Tennessee teens who were in NICU at same time as infants attend prom together years later
"You have a boyfriend," her mom says, which prompts an adorably shocked Isabella to respond with, "Really, I do?"
Her mother then asks if she wants to see him, and when she does, the reaction is priceless.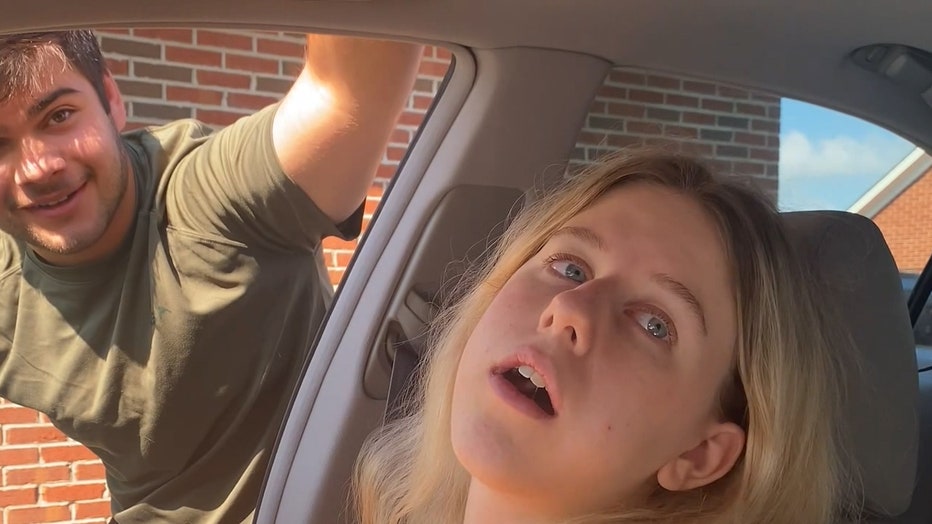 Isabellas post-surgery face when her mom tells her she has a boyfriend (Miranda Smith via Storyful)
"He's so cute!" she exclaims to her mom.
Isabella, who posted the video on her TikTok page, said she "had a whole crush on my boyfriend of almost 3 years."
"When she woke up, she was still very loopy," Smith said. "She had temporary amnesia …I was able to capture her reaction. This was unscripted and completely genuine."