Autistic teen brutally attacked on NYC subway platform in possible hate crime
NEW YORK - Officials and community activists say they are outraged after a group of teens brutally attacked a 15-year-old boy on a subway platform in Washington Heights, in an incident caught on video. 
The incident was reported Friday around 5 p.m. inside the W. 181 St. and Washington Avenue subway station.
According to investigators, the boy was approached by the three individuals, pulled from a northbound A train onto the platform, and called anti-Black slurs.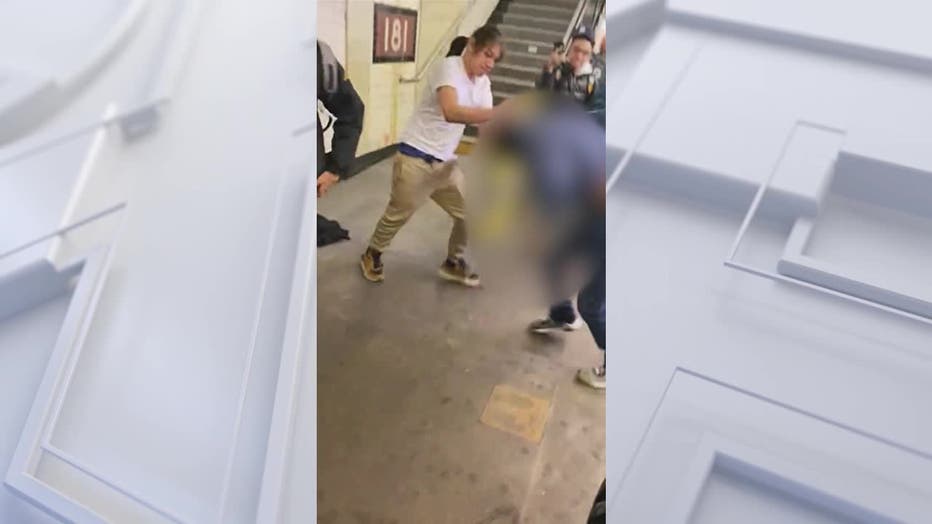 The brutal attack was recorded by onlookers on their cellphone. No one is seen intervening in the video.
The disturbing video shows the group taking turns punching and kicking the teen repeatedly while onlookers recorded the attack on their cellphone. No one is seen intervening in the video.
The boy, who has not been identified, was left with a cut to his lip and bruises on his body. He was taken to the hospital in stable condition, police said.
It's unacceptable, caused a lot of pain," said community activist, Rosemary Severino at a rally on Tuesday.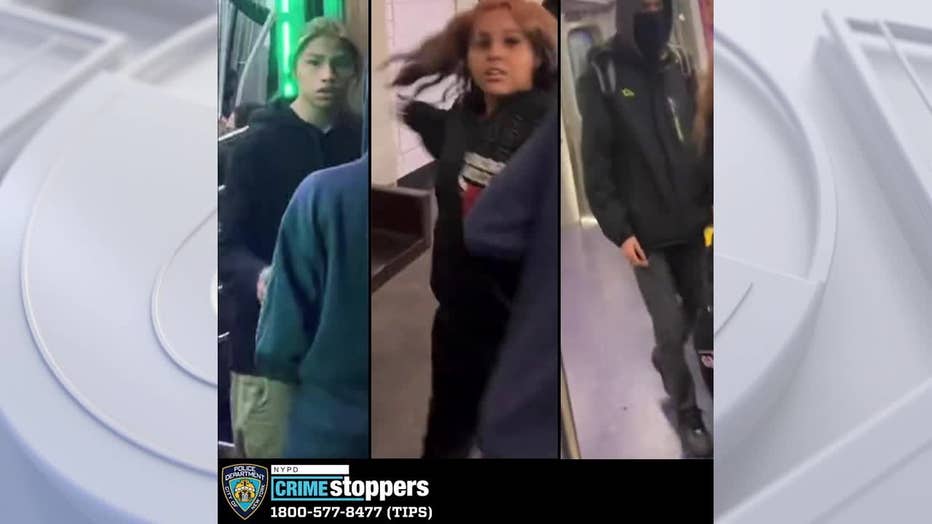 Police are searching for three people they said brutally attacked a teenager on a subway platform. (NYPD)
The NYPD's Hate Crime Task Force was notified. So far, there are no arrests. The investigation remains ongoing.
Community members gathered Tuesday afternoon outside the subway station rallying against bullying and racism. They say the victim is autistic and part of a group of kids known as the 'Transit Kids,' kids with developmental disabilities who love to ride the trains.
It's unclear what lead to the attack, but Eduardo Medellin, who calls himself a 'Transit Kid' claims this is not the first time something like this has happened.
"It was babies beating on babies and when that happens our society is broken," said Miriam Aristy Farer, who is on the District 6 Community Education Council and mother of an autistic child. 
Anyone with information is urged to call 1-800-577-TIPS (8477).