Woman, 21, decapitated in Waller County allegedly by new husband: 'parts and pieces were recovered'
WALLER COUNTY, Texas - Waller County authorities are continuing to investigate after a 21-year-old woman was found inside a home on Wednesday afternoon reportedly decapitated.
According to the Waller County Sheriff's Office, deputies were called out to the home around 4:18 p.m. by family members. Sheriff Troy Guidry says a woman was found inside a second home behind a residence in the 200 block of Oak Hollow Boulevard west of Magnolia.
PREVIOUS STORY: Woman's body found decapitated in Waller Co., suspect said to be victim's husband
"It was a portion of a body dismembered and a residence that was covered in blood. So a gruesome scene at best," says Guidry.
The woman lived in the small home with her husband, reportedly named Jared Dicus, 21, who she just married in October 2022. Officials say they lived behind the man's parent's home, and she worked at a local business in the area.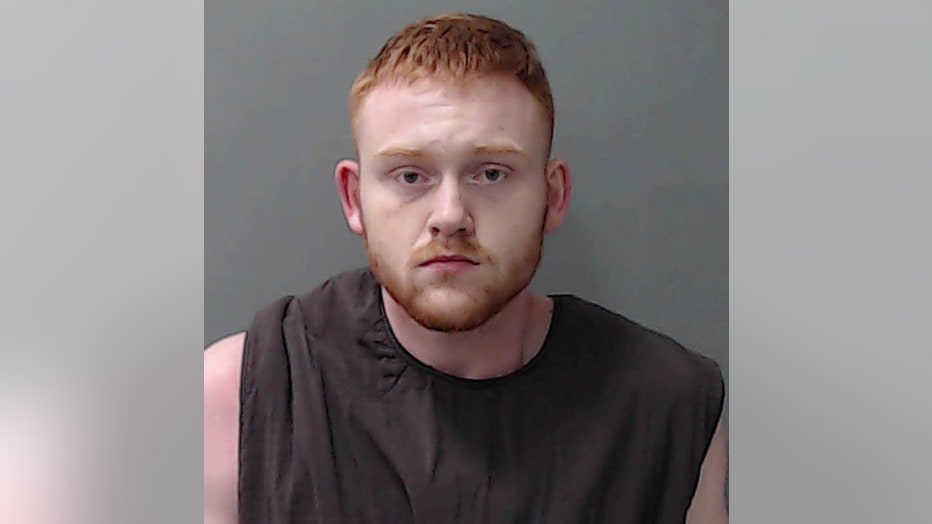 (Photo Courtesy of Waller County Sheriff's Office)
According to Guidry, the man's father immediately called the police when they found the victim. "They [the parents] were addressed by the suspect [husband] and when they saw something wasn't feeling right for them, they approached the house that they were living in, and that's when they found what they found," he says.
The family was said to be detained and relocated to the sheriff's office when police arrived. When the husband was brought back to the sheriff's office for a witness statement, he gave a confession officials said.
Sheriff Guidry says evidence shows a kitchen knife was used in the murder. "Everything happened on the property. And all parts and pieces were recovered and submitted for evidence."
MORE: Charvas Thompson arrested in deadly shooting of Alief ISD teacher Wendy Duan at Sugar Land home
"There were prior calls disturbance-wise but nothing to this…level of violence," he added.
Dicus will be facing murder charges officials say.
Waller County Judge Trey Duhon, who supposedly married the couple, stated this on his Facebook:
"I'm sure many of you have heard about an occurrence yesterday in the Oak Hollow area of Waller County where a young man was arrested and charged with murdering his wife.
This involved a young couple that I married in October of 2022. During my short time with them, they were a very nice young couple. As with many of you, I'm greatly saddened and shocked by the news of this tragic event and my prayers are with all of their families.
Out of respect for the families, I have taken down my photo with the couple and the post announcing their marriage, primarily due to the insensitive nature of some comments that were being made on that post.
This matter will now go through the our court system, and I am confident that the Waller County Sheriff's Office and the Waller County District Attorney's Office will see to it that justice is served."
Investigators say this is still an open investigation. 
"It's a gruesome scene and both sides of these families are going to be altered by it," says Guidry.