Virginia woman carves Taylor Swift-themed pumpkins for Halloween
ALDIE, Va. - A northern Virginia woman has turned pumpkin carving into a work of art, dazzling trick-or-treaters at an Aldie neighborhood this year.
Rachel Kralles, of Aldie, carves pumpkins each year, with designs inspired from pop culture.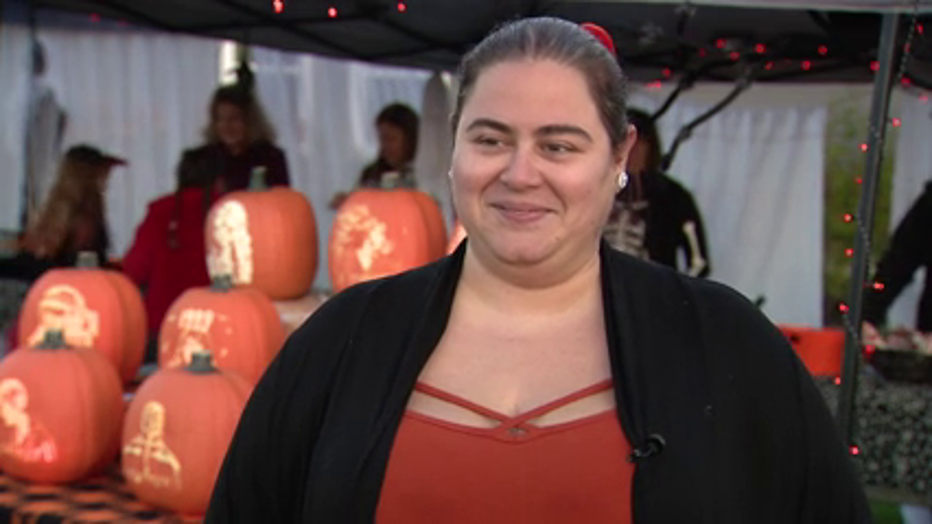 Rachel Kralles, of Aldie, says the best part of her pop culture-themed creations is seeing people's reactions.
This year, she carved 10 hard Styrofoam pumpkins dedicated to Taylor Swift.
"Obviously, Taylor Swift's had kind of a big year. If you want to call it that," Kralles said.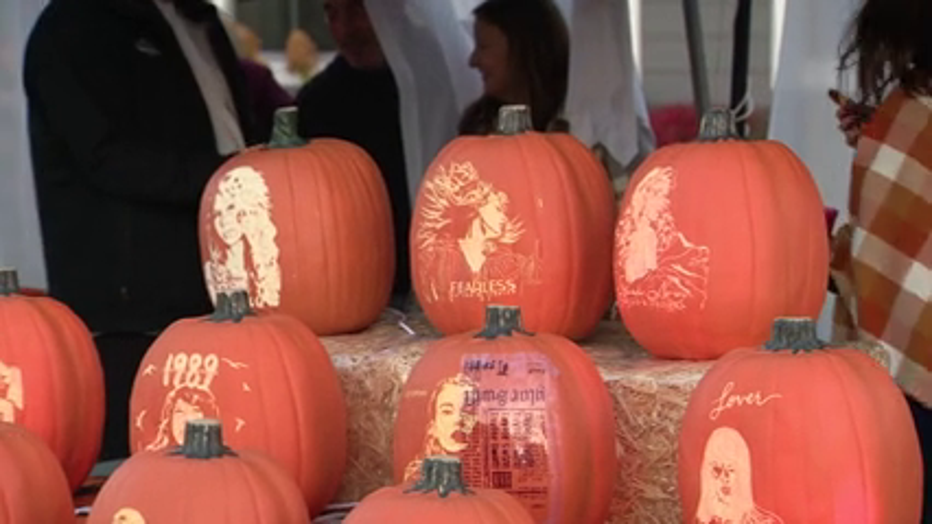 Each pumpkin took between 4-to-7 hours to complete. Kralles began carving them in early September, which is why she has opted for Styrofoam pumpkins in recent years.
"The regular ones rot too fast, so they shrivel within like two days. Then, you can't see the design," she said. "Because they take me so long, it's too hard to do any cohesive design in time for Halloween."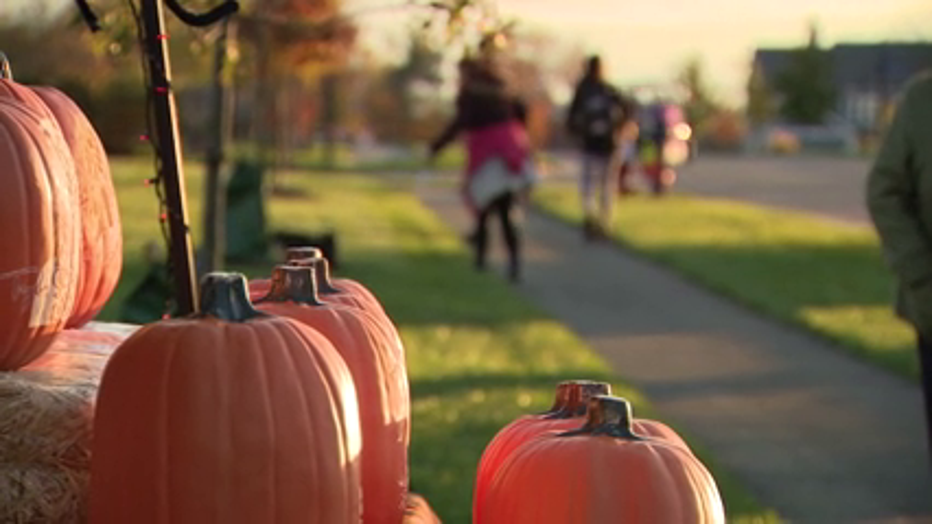 Of the ten pumpkins she carved and designed this year, Kralles said the ones inspired by Swift's Red and Evermore covers took the longest to complete.
"I'm not an artist by trade, but I've always been into doing art," she said. "Even when I was a kid, I always wanted to try and do harder patterns every year. So finally, I started making my own patterns."
Kralles said the best part of the creations is seeing people's reactions. The pumpkins were displayed in the Willowsford neighborhood where Kari Sorensen's daughter went trick-or-treating and dressed as Taylor Swift.
"She's [daughter] a Swiftie," Sorensen said Tuesday.
Kralles said she doesn't sell any of the pumpkins she has created over the years, though it's a possibility to consider in the future.