Virginia rocket launch to be visible to much of East Coast
WALLOPS ISLAND, Va. - A rocket launch set for Monday, January 23 in Virginia will be visible to much of the east coast of the United States, according to NASA. The launch was rescheduled to Tuesday, January 24th and can be streamed below.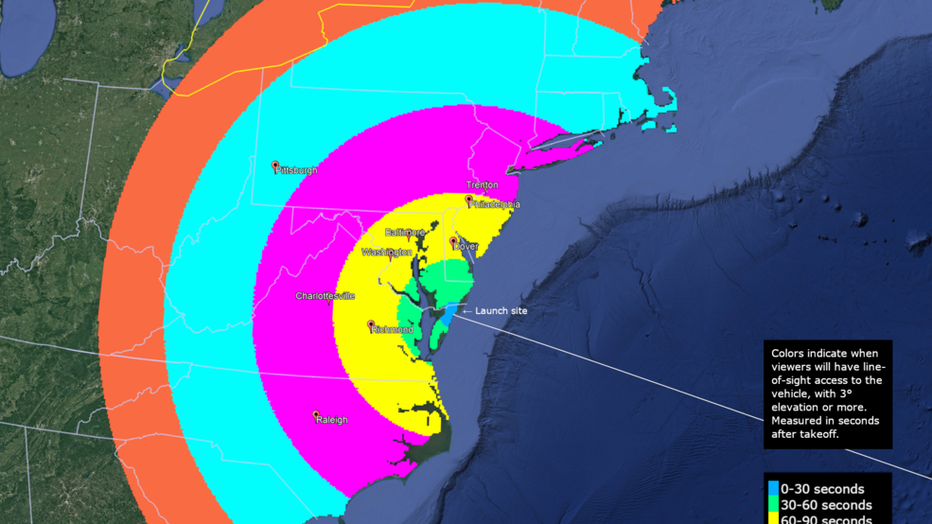 These circular areas show where and when people may see Rocket Lab's Electron launch in the sky, depending on cloud cover. (CREDIT: NASA Wallops/Mission Planning Lab)
The 59-foot-tall Electron rocket from Rocket Lab USA is set to take off from NASA's Wallops Flight Facility along the southeastern coast of Virginia sometime between 6 and 8 p.m.
The mission, named "Virginia is for Launch Lovers," will deploy radio frequency monitoring satellites for Virginia based geospatial analytics company HawkEye 360. NASA said the mission will help foster a growing low-Earth space economy.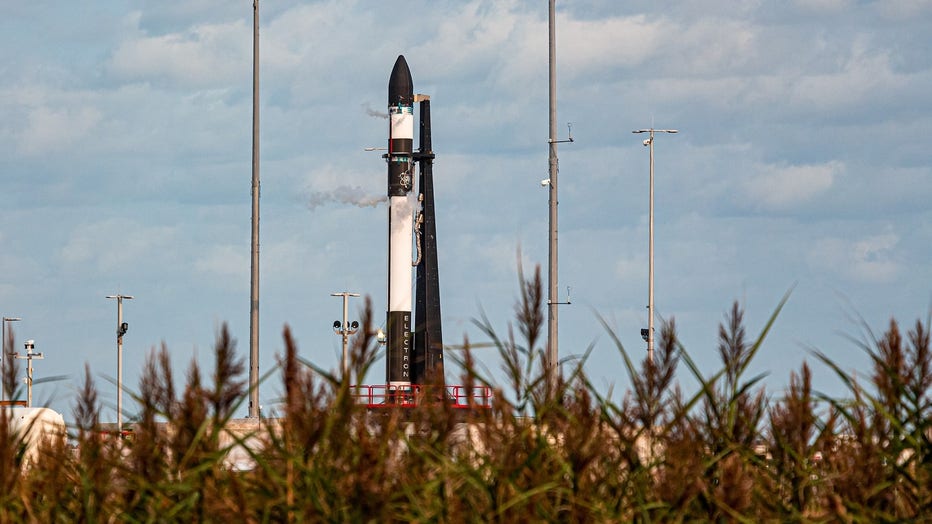 Rocket Lab's Electron rocket stands atop the company's Launch Complex-2 on NASA's Wallops Island. (CREDIT: Rocket Lab)
NASA will be allowing visitors to view the launch from the Visitor Center at Wallops. The center will open at 4 p.m. on the day of the launch.
The agency also said the launch will be visible for residents throughout much of the East Coast, weather permitting, adding that some of the best viewing spots for the launch will be along Virginia, Maryland, and Delaware's Atlantic beaches. 
Chincoteague and Assateague Islands will also provide a good view of the launch, according to NASA.
For those who cannot see the launch in person, NASA is offering a live stream here beginning 40 minutes before the launch.