Virginia attorney general launches effort to send surplus police body armor, tactical gear to Israel
RICHMOND, Va. - Virginia Attorney General Jason Miyares has launched an effort to collect surplus body armor, protective gear and tactical equipment from more than 100 sheriffs' offices across the state to send to the Israeli army as it fights Hamas terrorists. 
Miyares said if any of the offices have excess law enforcement protective equipment, his office will collect it and ship it to the Israel Defense Forces. Fox News Digital obtained exclusively a version of the letter sent to Stafford County Sheriff David Decatur.
"While I'm aware that some police departments are stretched for resources, there are many departments that have expired equipment that are required to be donated or discarded," the Republican AG said in the letters sent Tuesday. 
"During my trip to Israel earlier this year, I met women and men who serve in the Israel Defense Forces who are willing to give their lives to maintain peace in this region of the world," the state's top lawyer said.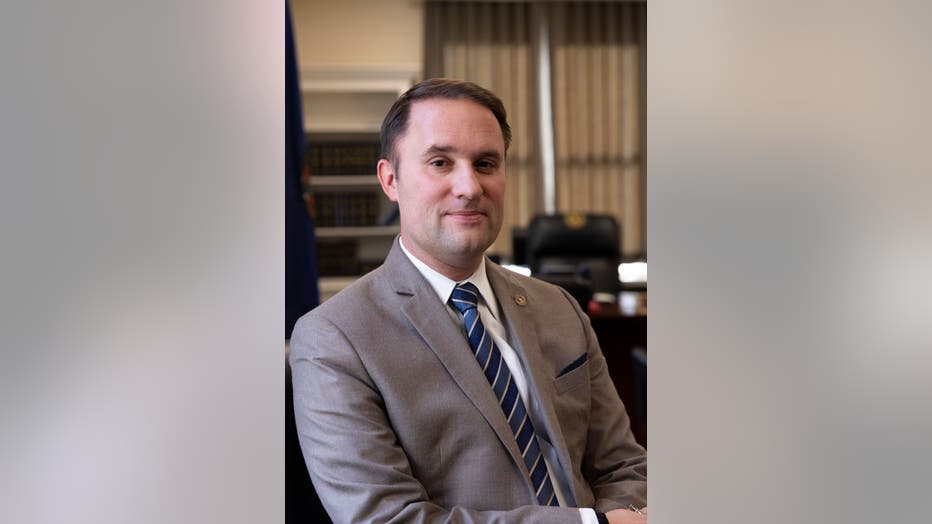 RICHMOND, VA - JANUARY 19: The newly sworn-in Attorney General of Virginia, Jason Miyares sits in his office January 19, 2022 in Richmond, Virginia. (Photo by Julia Rendleman for The Washington Post via Getty Images)
"They are committed to democracy and the public safety of their land, and I am proud to stand with them during this difficult time," he said. 
Miyares emphasized in the letter that he is "shocked and grieved by the senseless terrorist attacks on Israel by the Hamas," the terrorist organization that has killed 1,400 Israelis, injured 3,000 and is currently holding hostage 150 Israeli soldiers and citizens. 
"The loss of innocent life and disregard for human rights is painfully tragic to see," said Miyares.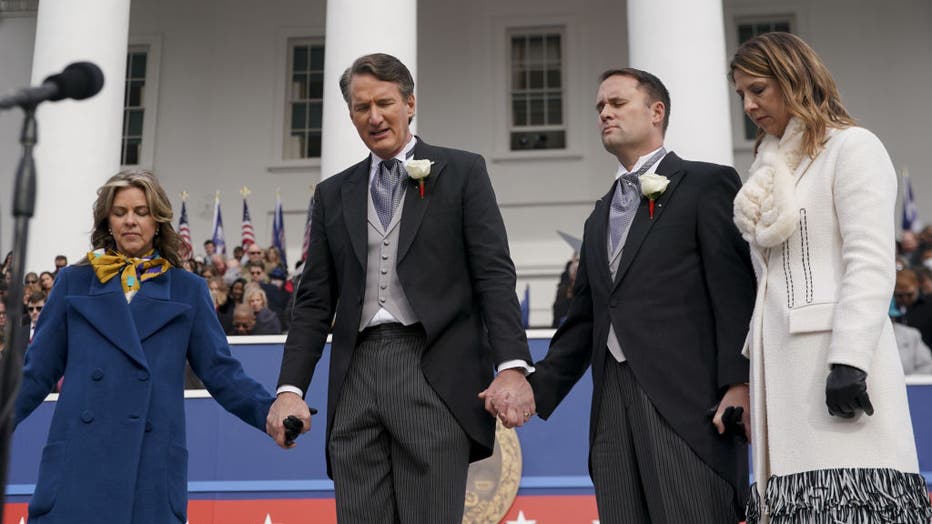 Glenn Youngkin, governor of Virginia, center, holds hands in prayer with Suzanne Youngkin, first lady of Virginia, left, and Jason Miyares, attorney general of Virginia, second right, after being sworn in during an inauguration ceremony at Capitol Sq
Earlier this year, Miyares launched an Antisemitism Task Force dedicated to monitoring and combating antisemitic actions across the state.
"Antisemitism is the oldest and most sustained form of bigotry known to mankind," Miyares said at the announcement. "American Jews have dealt with horrifying antisemitic discrimination and violence, and it continues today. My Antisemitism Task Force will help our office monitor, combat and educate Virginians about hate against Jewish people."
Virginia Governor Glenn Youngkin also signed his name on a letter sent to President Biden on Saturday from 19 Republican governors calling on him to provide "unequivocal support" for Israel as it continues to fight the terror organization. 
On Monday evening, Biden announced he will visit Israel on Wednesday as he tries to send a message of his administration's commitment to the Jewish state amid its war with Hamas.
Read more via FOX NEWS.