Venezuela on verge of political, economic collapse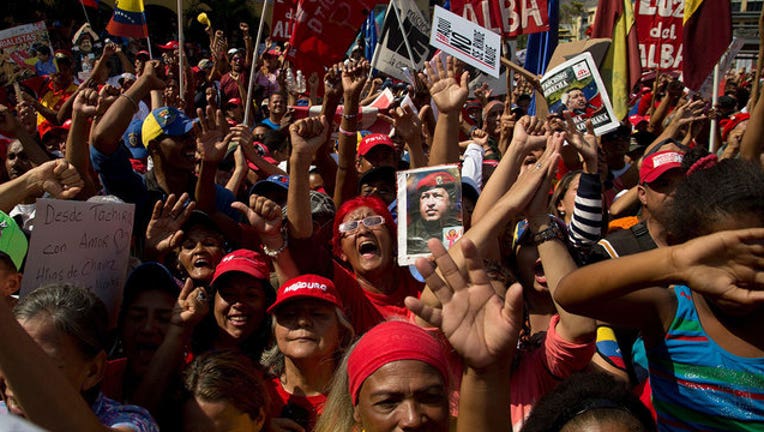 article
NEW YORK (FOX 5 NY) - Venezuela's embattled President Nicolas Maduro is in desperate times -- and taking desperate measures.
The successor to Hugo Chavez has tried to hold on to power in a country suffering from massive economic troubles.
U.S. intelligence officials see a growing risk of a coup d'etat in the left-wing South American nation.
"We continue to be quite concerned about well-being of people of Venezuela and stand with international community in expressing concern but the solution will require inclusion of all interested parties," said White House Spokesperson Josh Earnest.
Daily life in Venezuela continues getting worse. Crime is terrible. Many Venezuelans don't dare go out after dark.
Triple-digit inflation could hit 180-percent this year.
There are widespread shortages of food and medicine; even toilet paper can be impossible to find.
Almost daily, hours-long blackouts across much of the country have made Maduro increasingly unpopular. On Friday, he declared a state of emergency.
Opponents of Maduro--the hand-picked successor of Chavez are demanding Venezuela's national electoral council schedule a recall referendum which could toss out Maduro in the middle of his first term.
The national electoral council now has 30 days to validate the required referendum petition signatures.
But since Venezuelan government employees are now just working two-day work weeks, it's unclear exactly  how long 30 days will end up being in Venezuela.