USPS ramps up nationwide campaign to protect postal workers and secure mail from crooks
In a nationwide effort, the United States Postal Service (USPS) and its investigative arm, the U.S. Postal Inspection Service, are working diligently to crackdown on postal crime and crimes committed against postal employees. 
On Thursday, they delivered an update on the initiative known as Project Safe Delivery, which they say has been instrumental in protecting postal workers and ensuring the security of the nation's mail and packages.
Launched in May 2023, Project Safe Delivery brings together various departments within the USPS, including the Inspection Service, the Office of the Chief Information Officer, and the Office of the Chief Retail and Delivery Officer. 
The Inspection Service has further bolstered this effort by significantly increasing the monetary rewards for information that leads to the arrest or conviction of those committing postal crimes.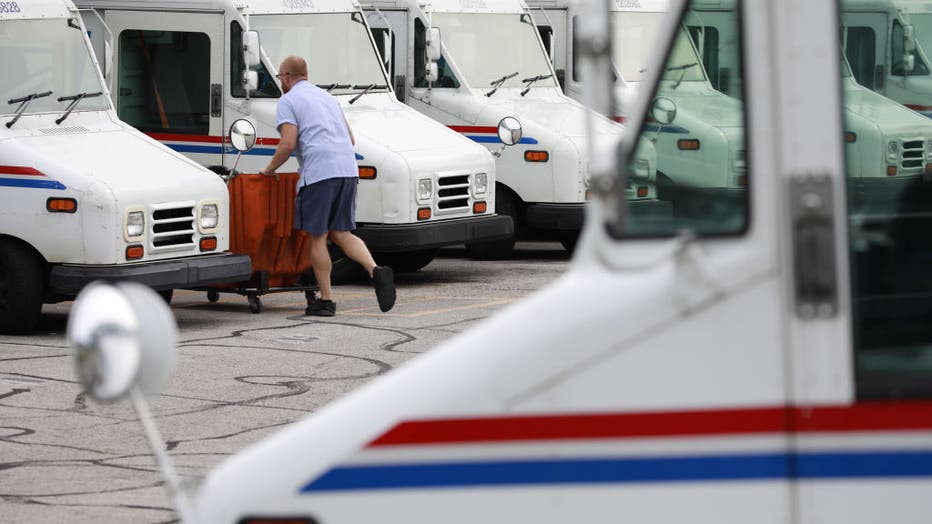 A United States Postal Service (USPS) employee loads a mail delivery vehicle at a post office in Louisville, Kentucky, US, on Wednesday, July 6, 2022. Beginning July 10, the cost of postage stamps will increase from 58 cents to 60 cents, and the cost
"The safety of our letter carriers and all postal employees is our top priority," said Postmaster General and CEO Louis DeJoy in a statement Thursday. "We will continue to work tirelessly with our law enforcement partners to increase the safety of our employees and protect the sanctity of the nation's mail."
"We have effectively focused our efforts with USPS on hardening both physical and digital targets to combat threats to postal employees and secure the mail. We continue to turn up the pressure and put potential perpetrators on notice; If you attack postal employees, steal the mail, or commit other postal crimes, Postal Inspectors will bring you to justice," said Chief Postal Inspector Gary Barksdale.
Project Safe Delivery's key accomplishments include: 
Law enforcement surges completed in Chicago, San Francisco, and Ohio resulting in more than 600 arrests for postal crimes. 
The instillation of over 10,000 high-security blue collection boxes nationwide.
Ongoing replacement of outdated Arrow locks with 49,000 electronic locks to prevent mail theft.
A 99.3% reduction in fraudulent change of address submissions after implementing electronic- and in-person authentication procedures.
A 50% reduction in counterfeit package postage in the postal network due to increased controls and enforcement.
As the campaign continues, the agencies are urging the public to assist in their mission and report any suspicious activity. 
With the increased monetary rewards now in place, USPS hopes that more individuals will come forward with information that can lead to the arrest and conviction of those committing postal crimes.