US raises travel advisory on Israel to second-highest level
The U.S. raised its travel advisory on Israel to its second-highest level early Thursday, warning Americans that they should "reconsider" plans to visit.
The adjustment comes as the Israeli military responds to an unprecedented assault by Hamas terrorists on Saturday, which killed at least 1,200 people in Israel, including at least 25 Americans. The level 3 travel advisory is in place for all of Israel, though the city of Gaza remains a Level 4, or "do not travel" zone.
"Terrorist groups, lone-actor terrorists and other violent extremists continue plotting possible attacks in Israel and the West Bank and Gaza," the State Department wrote in its advisory. "Terrorists and violent extremists may attack with little or no warning, targeting tourist locations, transportation hubs, markets/shopping malls, and local government facilities."
"Violence can occur in Israel and the West Bank and Gaza without warning. There has been a marked increase in demonstrations throughout Israel, some with little or no warning," the warning continued.
LIVE UPDATES: ISRAEL AT WAR WITH HAMAS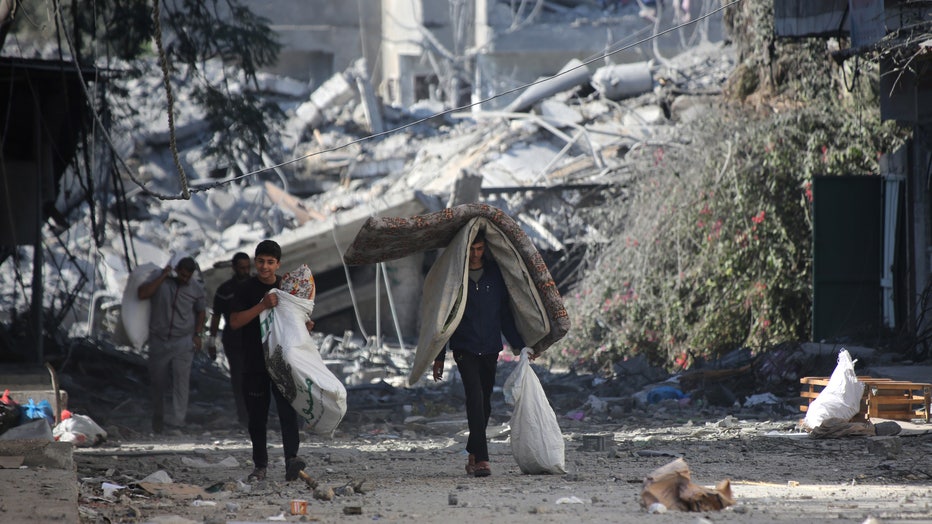 Palestinians displaced from their homes as a result of Israeli raids on October 13, 2023 in Gaza City, Gaza. (Photo by Ahmad Hasaballah/Getty Images)
The State Department further recommended that Americans traveling to Israel familiarize themselves with the nearest bomb shelter wherever they are visiting.
Israel officially declared war against Hamas on Sunday, and the country has deployed tens of thousands of troops to the border around Gaza. Prime Minister Benjamin Netanyahu has indicated that a ground invasion of Gaza may be imminent.
AT LEAST 40 BABIES, SOME BEHEADED, FOUND BY ISRAEL SOLDIERS IN HAMAS-ATTACKED VILLAGE
While Gaza lies in the south of Israel, the country is also facing aggression from the north. The Hezbollah terrorist group, which like Hamas has ties to Iran, fired rockets into Israel.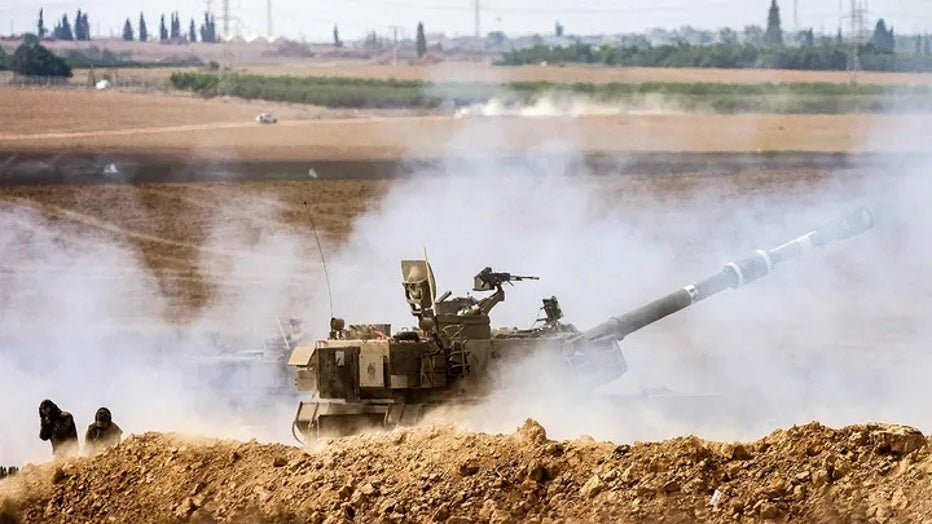 An Israeli army self-propelled howitzer fires rounds near the border with Gaza in southern Israel on Oct. 11, 2023. Israel declared war on Hamas on Oct. 8 following a shock land, air and sea assault by the Gaza-based Islamists. (MENAHEM KAHANA/AFP vi
The U.S. has vowed full support for Israel amid the ongoing conflict. President Biden has ordered two U.S. aircraft carriers to deploy to the eastern Mediterranean Sea. He has also issued a global warning against joining the war against Israel.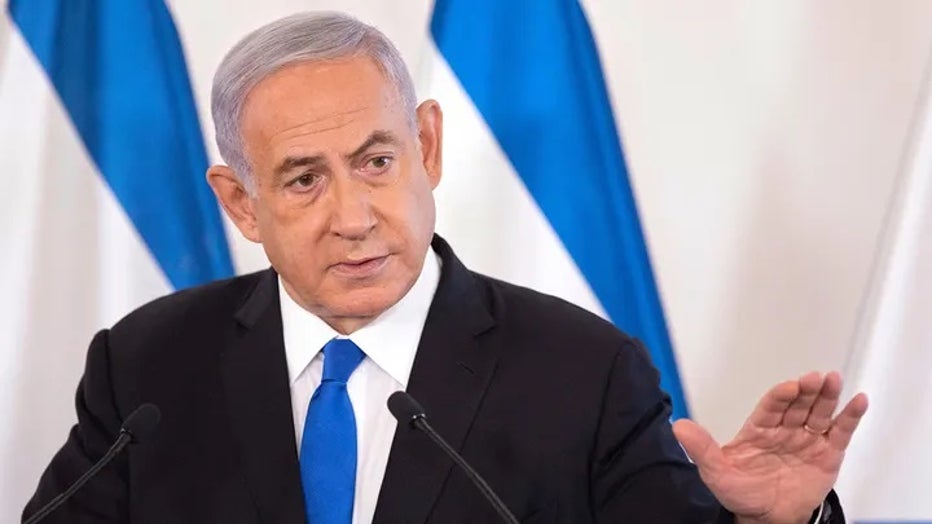 Prime Minister Benjamin Netanyahu has indicated that a ground invasion of Gaza may be imminent. (SEBASTIAN SCHEINER/POOL/AFP via Getty Images)
"The arrival of the world's largest aircraft carrier – the USS Gerald R. Ford Carrier Strike Group – in the Eastern Mediterranean yesterday sends a strong signal of deterrence should any actor hostile to Israel consider trying to escalate or widen this war," the White House said in a Wednesday statement.