Uptick in close calls adds to airline safety concerns
An uptick in near-miss incidents between planes is causing concern among officials. In January alone, there were six close-call incidents that the National Transportation Safety Board (NTSB) is investigating. 
"We are particularly concerned because we have seen an uptick in serious close calls," U.S. Secretary of Transportation Pete Buttigieg said during the Federal Aviation Administration's Aviation (FAA) Surface Safety Summit on Wednesday. 
One of those close calls happened at John F. Kennedy International Airport in January. 
A Delta flight had been cleared for takeoff and was picking up speed when an American Airlines plane crossed the same active runway. 
"[Expletive)]! Delta 1943, cancel takeoff clearance! Delta 1943, cancel takeoff clearance!" an air controller said in an audio recording of Air Traffic Control communications when he noticed the American Airlines flight crossed in front of the Delta flight. The recording was made by LiveATC, a website that monitors and posts flight communications, as reported by the Associated Press.
Fortunately, the planes avoided hitting one another. 
In another incident in February, a FedEx cargo airplane attempted to land at Austin-Bergstrom International Airport but had to reverse course after a second plane was cleared to depart from the same runway. 
"More mistakes than usual are happening across the system on runways, at gates, when planes are pushing back, in control towers and on flight decks," Buttigieg continued.  
He acknowledged serious failures and industry experts are coming together to review safety protocols. 
"The NTSB has issued seven recommendations on runway collisions that have not been acted upon. One is 23 years old and still appropriate today, a technology warning pilots of an impending collision. How many times are we going to have to issue the same recommendations over and over and over again," Jennifer Homendy, chair of the NTSB, said during the summit.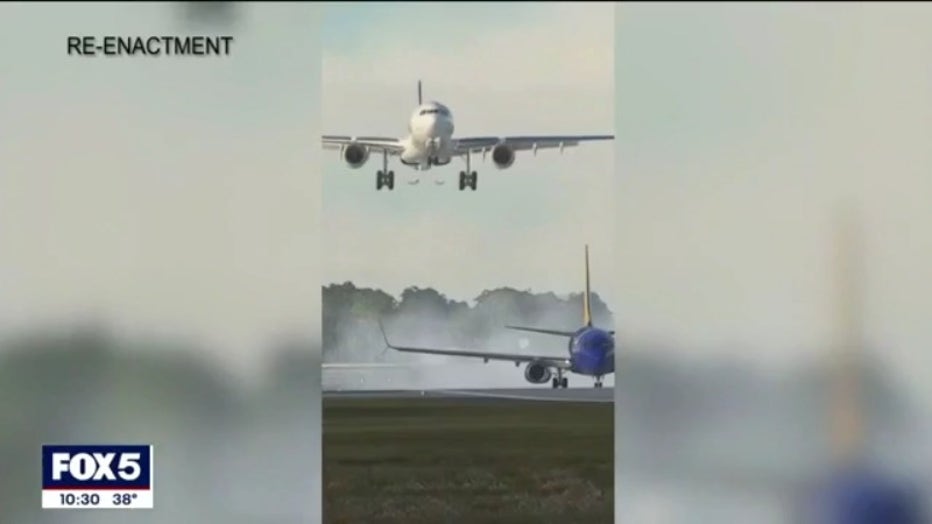 "In light of these recent close calls and the attention being focused on even the most routine of go around, are we emphasizing efficiency over safety? How much of what we see can be attributed to the sudden resurgence in demand following the pandemic?" Billy Nolen, acting FAA administrator, said.
Rich Santa, the president of the National Air Traffic Controllers Association union, says part of the problem is they are critically short-staffed.  
"We are 1,200 certified professional controllers less now than we were 10 years ago."
And Kyle Bailey, a pilot and former FAA safety team representative, thinks the summit was more about P.R. than substance.
"To make everybody think that they're doing something," he offered. "But the bottom line is, I don't think much came out of this meeting."