NY father shoots 14-year-old daughter in murder-suicide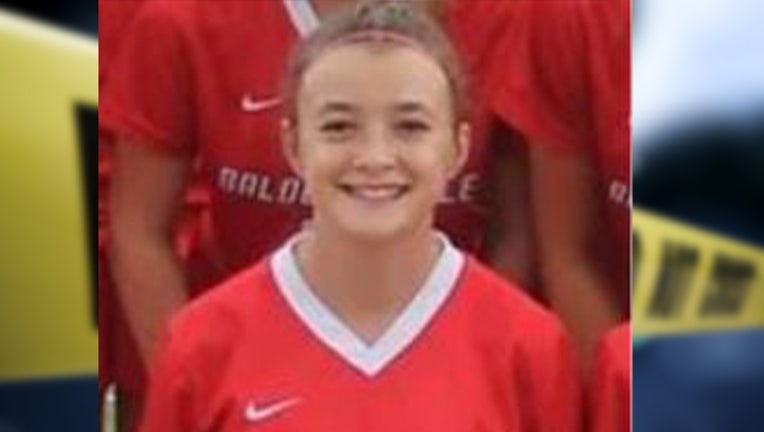 article
NEW YORK - A father from upstate New York allegedly shot and killed his 14-year-old daughter before turning the gun on himself in a shocking murder-suicide.
Ava Wood, 14, was found shot in the head and killed on January 20 inside a home in Baldwinsville, New York after her mother, Heather Wood, told police that she had not shown up for school that day, according to the Post-Standard of Syracuse.
Ava's father, 51-year-old Christopher Wood, was also found in the house with what police said was a self-inflicted shotgun wound. Authorities recovered a shotgun from the scene.
CNY Central reported that when Heather Wood called 9-1-1 that morning to report her daughter's disappearance, she told dispatchers that Christopher had called her the night before, ominously saying "This is how it ends for us."
Heather Woods had also reportedly told the dispatcher that Christopher had been depressed recently.
"It's difficult, to say the least, it's not an easy scene for either of us to witness, both the sheriff and I have been in law enforcement for a long time and to have to walk through a scene like that is not an easy thing to do," Baldwinsville Police Chief Michael Lefancheck said.
The Post-Standard reported that the mother and father had had two previous domestic incidents, albeit neither was violent. 
Just days prior to the killing, Onondaga County Sheriff Toby Shelley said that Christopher had been sending harassing text messages to Heather.
"It is with great sadness and a very heavy heart that I inform you of the tragic loss of Durgee Jr. High School 9th grade student Ava Wood," the Baldwinsville school district said in an email to parents and staff after the killing. "We are a close-knit school community and our hearts are broken by this tragedy. Our thoughts are with Ava's family and friends during this extremely difficult time."
Ava was in 9th grade at Durgee Jr. High School and played soccer, along with participating in track and field. 
On Sunday, a prayer service and candlelight vigil was held in Ava's honor. 
"We want to begin by expressing our gratitude for the outpouring of love that we've received in the last 24 hours—it is the love and support from our community that will sustain us in the coming days," Heather Woods said in a statement on Saturday. "To Ava's friends, classmates, and teammates: please continue sharing photos and tributes to Ava. She loved each and every one of you, and we are grateful for the love you have shown her and our family."