Tyre Nichols: DOJ investigates Memphis man's arrest, death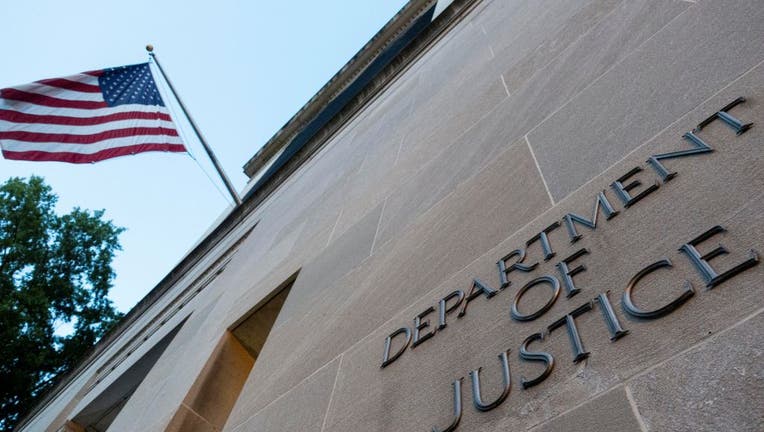 article
MEMPHIS, Tenn. (AP) - The U.S. Justice Department has opened a civil rights investigation into the arrest of Tyre Nichols, who died days after a confrontation with Memphis Department Police Officers during a traffic stop, officials said Wednesday.
The U.S. attorney's office released a statement saying the FBI's field office in Memphis and the Civil Rights Division of the Justice Department are investigating the use of force used by police during Nichols' Jan. 7 arrest.
The arrest and death of Nichols, 29, already has sparked separate investigations by Memphis police and the Tennessee Bureau of Investigation. Nichols' family, and protesters who have rallied at a police station and the National Civil Rights Museum, have pushed for the release of police body camera footage and have called for officers to face charges.
RELATED: Georgia trooper stable after being shot, protester killed near controversial 'Cop City' police facility site
Relatives have accused police of beating Nichols and causing him to have a heart attack. Authorities have said Nichols, who was Black, experienced a medical emergency.
Nichols was arrested after officers stopped him for reckless driving, police said. There was a confrontation as officers approached the driver, and he ran before he was confronted again by the pursuing officers, who arrested him, authorities said. He complained of shortness of breath and was hospitalized. Officials said a cause of death has not yet been determined.
The Tennessee Bureau of Investigation, the state's police agency, said Nichols died Jan. 10. The agency is conducting a use-of-force investigation at the request of Shelby County District Attorney General Steve Mulroy.
Relatives have said that the officers who pulled over Nichols were in an unmarked vehicle and that he experienced cardiac arrest and kidney failure because of a beating by officers.
Memphis Police Director Cerelyn "CJ" Davis said Sunday that the department was serving notice to the officers involved concerning policy violations. The statement did not indicate how many officers were involved.
Davis and Mayor Jim Strickland said Tuesday that video footage of the arrest will be released after the police department's investigation is completed and the family can review it.
The police department's internal investigation will be completed by the end of this week, and city leaders are arranging a meeting early next week with the family of Nichols, according to a joint statement from both Strickland and Davis.
RELATED: Man convicted in Ahmaud Arbery murder moved to Georgia medical prison
After initially declining comment on the Justice Department's investigation, the city of Memphis sent out a statement late Wednesday afternoon saying it will fully cooperate with the federal agencies conducting the probe. Memphis' police department did not immediately reply to a request for comment.
At a memorial service for Nichols on Tuesday, family and friends remembered him as a joyful, lovable man who worked making boxes at FedEx, enjoyed skateboarding and regularly drank coffee and chatted with friends at Starbucks. Some of those in attendance wore T-shirts that read "Justice for Tyre," and "Skate in Peace."
Relatives said Nichols was from California and moved to Memphis about a year ago. He had two brothers and a sister, relatives said.
Nichols' stepfather, Rodney Wells, said during the service that Nichols' supporters want the officers involved in the arrest to be charged with first-degree murder.
"We're not going down without a fight," Wells said.