Twitter to sell music, reach fans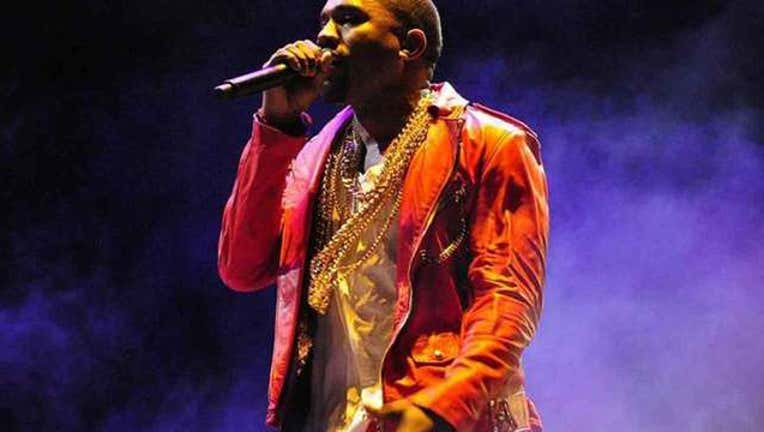 article
ATLANTA (AP) — From Kanye West to Taylor Swift to Rihanna, more and more musicians are debuting audio, photo and video content on Twitter to boost marketing efforts without spending big bucks.
The social networking platform has also been used by The Rolling Stones and Diana Ross, who recently created accounts to connect with millennials.
West unveiled his new album title on Twitter in February. In the same month, Lady Gaga used Twitter's new video product tool to announce her role on the upcoming season of FX's "American Horror Story: Hotel."
And other musicians are using the social media service to sell merchandise.
___
THE BEAT GOES ON
From Michael Jackson to R&B singer Aaliyah, the musical spirit of deceased acts has found life on Twitter, thanks to estate owners and record labels keeping followers of the late performers informed through verified accounts.
The 1.8 million people who follow Jackson, who died in 2009, are constantly being updated with new music and videos related to the pop icon. In May, Epic Records and Michael Jackson's estate premiered the singer's "A Place With No Name" on Twitter. The tweet has garnered more than 2.7 million views, and Jackson's account gained 136,000 followers in a day.
A spokesperson said Jackson's estate looks for different ways to attract new fans.
"Twitter's team was very enthusiastic about the new material, and their methodology and ability to communicate worldwide made the release of new Michael Jackson material a global, groundbreaking event, which is befitting the King of Pop," the spokesperson said in an email.
___
BUY NOW
Drake and Kendrick Lamar both announced their latest projects on Twitter earlier this year using the Buy Now feature to drive clicks to their iTunes links. The feature was the only option for purchasing any of their songs or album on that particular day.
Both rappers found success in their unexpected releases. Drake's "If You're Reading This It's Too Late" received more than 1.5 million mentions within a 24-hour period, helping him sell around 500,000 units. Lamar's announcement drove more than 285,000 clicks to his iTunes link.
Other artists such as girl group Fifth Harmony and up-and-comer MOD SUN, whose sound blends rap and rock, have also taken advantage of the feature.
Fifth Harmony sold out of merchandise during the band's appearance at the Kids' Choice Awards. Each group member tweeted music and merchandise bundle offers, then retweeted their posts on the group's main handle, which has 2.3 million followers.
"This is a place where they can talk with their fans and interact with them. Back in the day, something like this wasn't available. Now you know what your favorite stars are doing," said Lisa Kasha, senior director of digital and social media at Epic, the group's label home.
MOD SUN used Buy Now and quickly converted followers into customers. He connected with fans months ahead of the March release of his album "Look Up" with a real-time listening party and SoundCloud audio card.
MOD SUN showcased merchandise, releasing four products through a Twitter flash sale and eventually sold out of stock.
___
ALBUM LAUNCH CAMPAIGN
Kelly Clarkson and RCA Records executed a two-month campaign on Twitter to create buzz in advance of her recent album, "Piece by Piece."
Clarkson built momentum throughout the campaign, unveiling a variety of teasers to her 10 million followers. In January, she revealed the cover art for her single "#HeartBeatSong" in a photo post, then tweeted a teaser video and announced the release date of the song before holding a question-and-answer session to talk about the album, which was released in February.
Clarkson live-tweeted during the Grammy Awards, and her management tweeted out pre-order information for her album. During the campaign, she garnered more than 193,000 followers and the campaign tweets were viewed more than 37 million times.
John Fleckenstein, RCA's executive vice president, said the singer's outgoing and witty personality helped drive the campaign.
"It was a great win for us," Fleckenstein said. "We would definitely do this again. For the artists who are active on Twitter, we would do this with them."
___
Follow Jonathan Landrum Jr. on Twitter: http://twitter.com/MrLandrum31
Copyright 2015 The Associated Press. All rights reserved. This material may not be published, broadcast, rewritten or redistributed.