Tupac Shakur's VMAs ring becomes most valuable item sold in hip-hop history
NEW YORK - One lucky bidder now owns a piece of hip-hop history.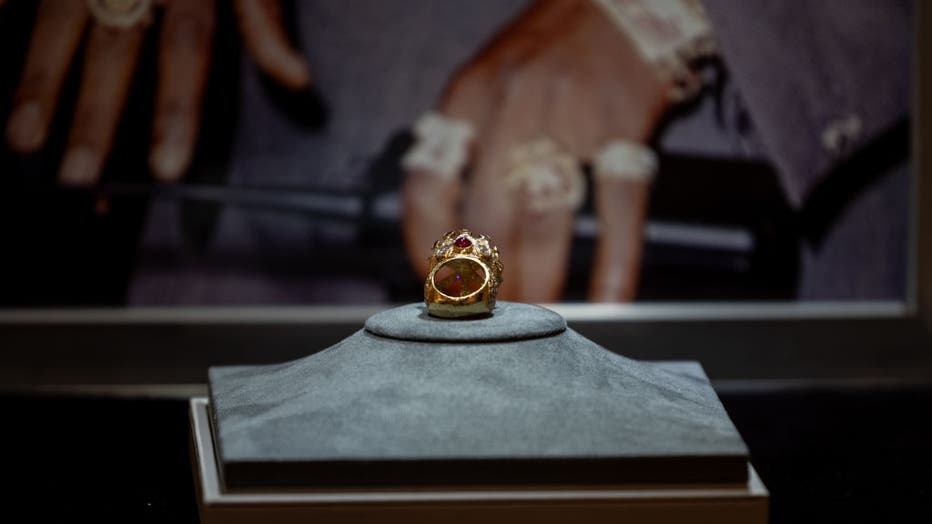 Tupac Shakur's Self-Designed Gold, Ruby and Diamond Sovereign Crown Ring, worn during his last public appearance in 1996, is displayed at Sotheby's on July 20, 2023 in New York City. (Photo by Alexi Rosenfeld/Getty Images)
A ring worn by the iconic Tupac Shakur at the 1996 MTV Video Music Awards sold for over $1 million Tuesday night, an official with Sotheby's auction house said. 
The winning bid set a new record and became the most valuable hip-hop item ever sold. 
The ring was inspired by the crown of medieval kings and Shakur's favorite philosopher, Niccolò Machiavelli.  The late Death Row rapper designed the ring himself and wore it during his last public appearance at the awards show.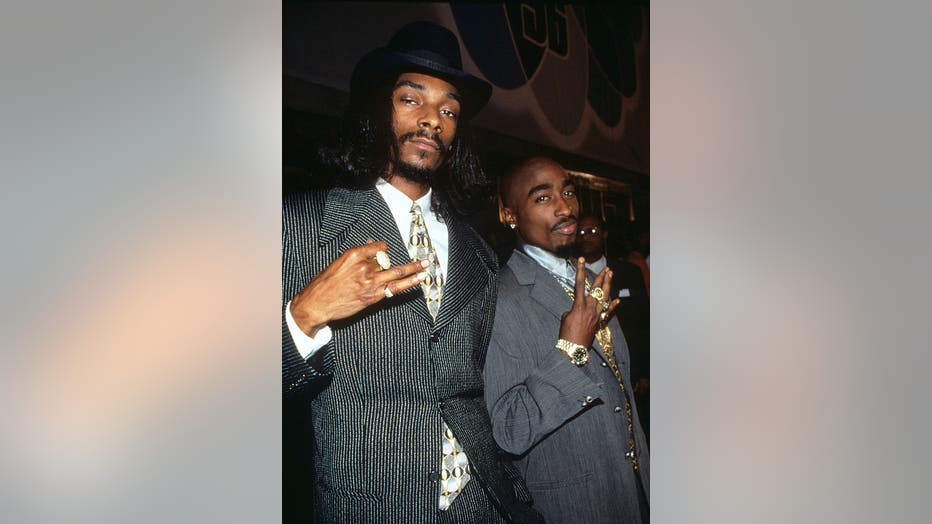 Snoop Dogg and Tupac Shakur (Photo by Kevin Mazur Archive/WireImage)
Just days later, he was gunned down in Las Vegas while he was stopped at a red light at the intersection of Flamingo Road and Koval Lane when he was just 25 years old. The intersection is between the Westin Las Vegas Hotel & Spa and The Platinum Hotel & Spa today.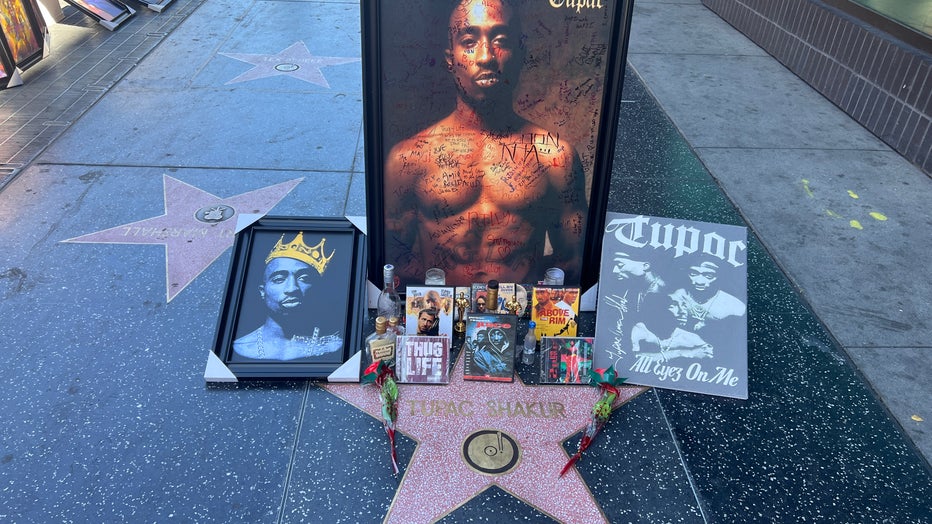 Tupac Shakur's star on the Hollywood Walk of Fame. (KTTV: Kelli Johnson)
RELATED: Tupac case: Las Vegas police search home in connection to rapper's murder
Last month, Shakur was honored with a star on the Hollywood Walk of Fame. 
This story was reported from Los Angeles.