TSA finds 84 mm caliber weapon in checked luggage at Texas airport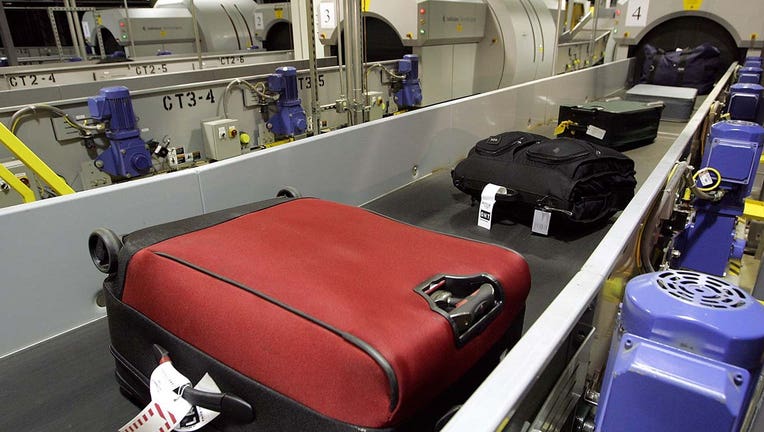 article
SAN ANTONIO - Transportation Security Administration officers at an airport in Texas found an 84 mm caliber weapon in outbound checked luggage Monday, according to an agency tweet.
TSA initially noted Monday that the weapon was "undeclared," but on Tuesday made a correction, confirming that the passenger declared the item in question to the airline, but that TSA was not informed. 
"Out of an abundance of caution, TSA did not allow the item through baggage screening," the agency wrote on Twitter.
The owner of the luggage was located, identified and escorted to an office, an SAPD spokesman told Fox News Digital. 
The owner advised the item is a demilitarized 84MM Carl-Gustaf M4 recoilless rifle that was to be used as an exhibit item at the SHOT show currently happening in Las Vegas, Nevada.
The owner identified the steps taken to "demilitarize" the prop and produced company paperwork to that effect. 
A TSA Explosives Specialist also confirmed the item was no longer able to be used; however, a TSA supervisor declared the item would not be allowed onboard aircraft. 
RELATED: TSA: Record number of firearms found in carry-on bags at airport security checkpoints in 2022
The unidentified party cooperated with police, and a family member retrieved the prop. The man rebooked his departing flight. 
At this time, no charges are pending in the case, but the incident at the San Antonio International Airport is being used to remind travelers how to transport firearms and ammunition.
Firearm possession laws vary by state and local government, but firearms are never allowed in carry-on bags at any TSA security checkpoint, even if a passenger has a concealed weapon permit. 
In hopes of reducing the threat of firearms at checkpoints, TSA has increased the maximum civil penalty for a firearms violation to nearly $14,950 in 2023. 
TSA notes it will continue to revoke TSA PreCheck eligibility for at least five years for passengers caught with a firearm in their possession. In addition, the agency may conduct enhanced screening for those passengers to ensure no other threats are present.
Depending on state or local law in the airport's location, passengers who bring firearms to a checkpoint may be arrested by law enforcement.
Passengers traveling by air who wish to transport firearms must do so in checked baggage. Those passengers must follow proper packing guidance for firearms in checked baggage and declare them to their airline at check-in. 
The Transportation Security Administration recently recorded a record number of firearms found at airport security checkpoints throughout the country in 2022.
According to TSA, the agency prevented 6,542 firearms from getting past security checkpoints last year, adding that 88% of them were loaded.
This number surpasses the previous record of 5,972 firearms detected in 2021 — a nearly 10% increase over 2021's record level.
FOX News contributed to this story.