TSA expects to surpass record for guns seized at airport checkpoints in 2022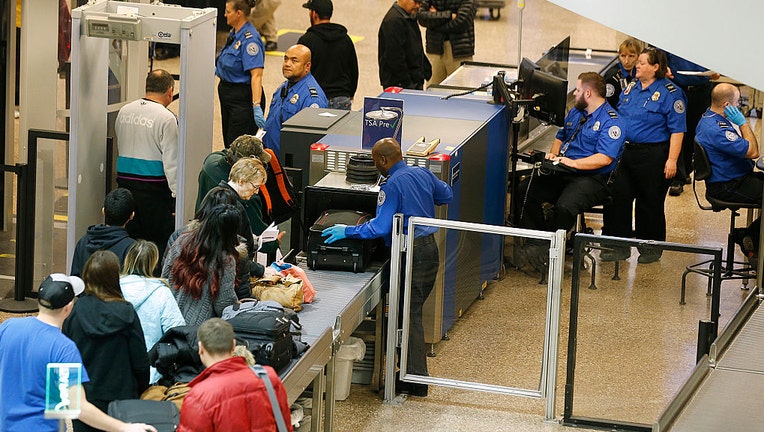 article
Guns confiscated at airports are expected to reach record highs in 2023, a new report from the Transportation Security Administration (TSA) suggests. 
During the first three quarters of this year, the TSA said agents captured 5,072 guns at airport security checkpoints. 
The agency reports 1,820 guns were stopped in the third quarter of 2023, ending on Sept. 30, an average of roughly 20 guns a day. 
RELATED: TSA: Record number of firearms found in carry-on bags at airport security checkpoints in 2022
Given the rate of firearms seized this year, the TSA noted that it is on pace to surpass the 2022 record of 6,542 guns taken at checkpoints. 
"Passengers may travel with a firearm, but it must be in their checked baggage," TSA Administrator David Pekoske said in a statement. "Firearms are only permitted in checked baggage, unloaded in a locked hard-sided case and must be declared to the airline when checking the bag at the ticket counter. Firearms are prohibited at security checkpoints, in the secure area of an airport or in the passenger cabin of an aircraft even if a passenger has a concealed carry permit or is in a constitutional carry jurisdiction."  
According to the TSA, passengers caught with a gun in carry-on luggage can face a fine of up to $15,000 or an arrest or citation. 
The agency recommends that passengers pack an empty carry-on bag to ensure a gun isn't stored in their travel bag. 
This story was reported from Washington, D.C.