Trump's support builds after claiming he'll be arrested this week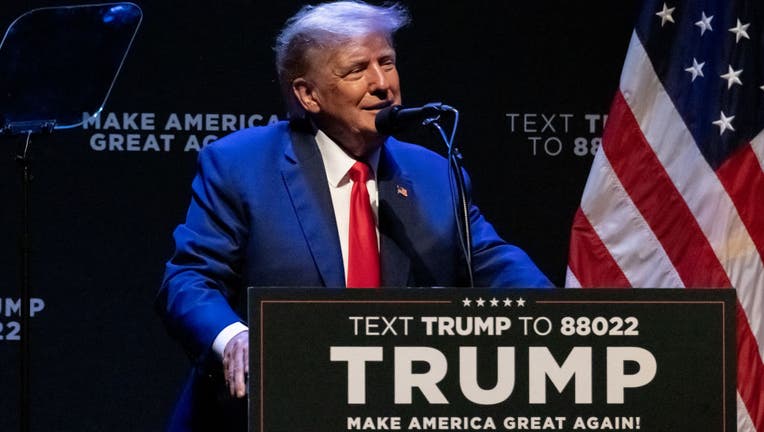 article
NEW YORK - Some Republican support is rolling in for former President Trump after his claim that he would be arrested Tuesday in the Manhattan District Attorney's investigation into the 'hush money' case.
"I'm taken aback by the idea of indicting a former president of the United States," Former Vice President Mike Pence told 'ABC This Week.'
The Manhattan District Attorney's case claims Mr. Trump paid adult actress Stormy Daniels and another woman, during the 2016 presidential campaign, to stay quiet about an alleged affair.
RELATED: Trump says 'illegal leaks' indicate he'll be arrested Tuesday, calls for protest
"The fact that the Manhattan DA thinks indicting President Trump is his top priority just tells you what you need to know about the radical left in this country," Mike Pence continued.
RELATED: Donald Trump posts on Facebook for 1st time since Jan. 6 riot
In the meantime, Donald Trump's former lawyer, Michael Cohen, told MSNBC that the Manhattan D.A.'s office asked him to return as a rebuttal witness this week. It's still unclear what additional information they want from Cohen.
This all comes after Trump posted online Saturday claiming he would be arrested on Tuesday of next week and asked supporters to 'protest,' and 'take our nation back.'
Former Speaker of the House Nancy Pelosi tweeted that no one is above the law, and slammed Mr. Trump's comments as 'reckless'.
RELATED: Manhattan DA's office 'asked for a meeting' with law enforcement ahead of possible Trump indictment
The Manhattan District Attorney's office hasn't yet commented on the possibility of an arrest, but they did confirm to us that an internal memo was emailed to their staff saying they wouldn't tolerate attempts to threaten the rule of law in New York.