E. Jean Carroll testifies for 3rd day in Trump rape accusation case
NEW YORK - Day 4 of the civil trial involving former President Donald Trump started with Trump's attorneys filing for a mistrial. 
Trump's attorney, Joe Tacopina, claimed U.S. District Judge Lewis Kaplan was biased against Trump and had made comments "openly expressing favoritism." 
Writer and columnist E. Jean Carroll is suing Trump for rape and defamation, alleging that Trump raped her in a Bergdorf Goodman dressing room in the spring of 1996 and damaged her reputation by calling her a liar. 
Kaplan denied the mistrial motion and Carroll took to the witness stand for a third day to face another round of cross-examination. 
Tacopina once again pointed out that Carroll never called the police after the alleged rape. 
She responded with, "I was born in 1943, I'm a member of the silent generation. Women like me were taught to keep our chins up and not complain."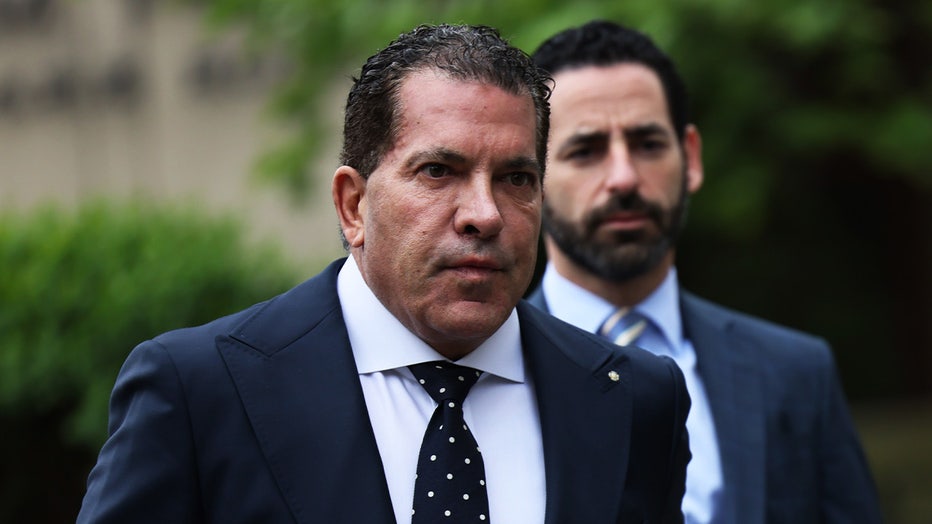 Joe Tacopina, Attorney for former President Donald Trump, arrives for the third day of a civil trial against the former president at Manhattan Federal Court on April 27, 2023 in New York City. E. Jean Carroll took the stand on the second day of the t (Getty Images)
Carroll continued, "I would rather have done anything than call the police." 
Tacopina however also brought up that Carroll has accused numerous men of sexually assaulting her, but Trump is the only one she decided to sue. 
Carroll said she only sued Trump because he called her a liar. 
But Tacopina brought up how one man – former CBS CEO Les Moonves – also publicly denied sexual assaulting Carroll. In her book, Carroll described Moonves coming at her like "an octopus" in an elevator after an interview. 
Carroll said denying the sexual assault was different from calling her a liar. 
"He didn't call me names," Carroll said. "He didn't grind my face through the mud like Donald Trump did." 
RELATED: Trump lawyer questions E. Jean Carroll at rape lawsuit trial
Tacopina also questioned Carroll about a "Law and Order Special Victims Unit" episode that came out in 2012. 
The episode depicts a rape in a lingerie dressing room at the same department store Carroll is alleging Trump raped her.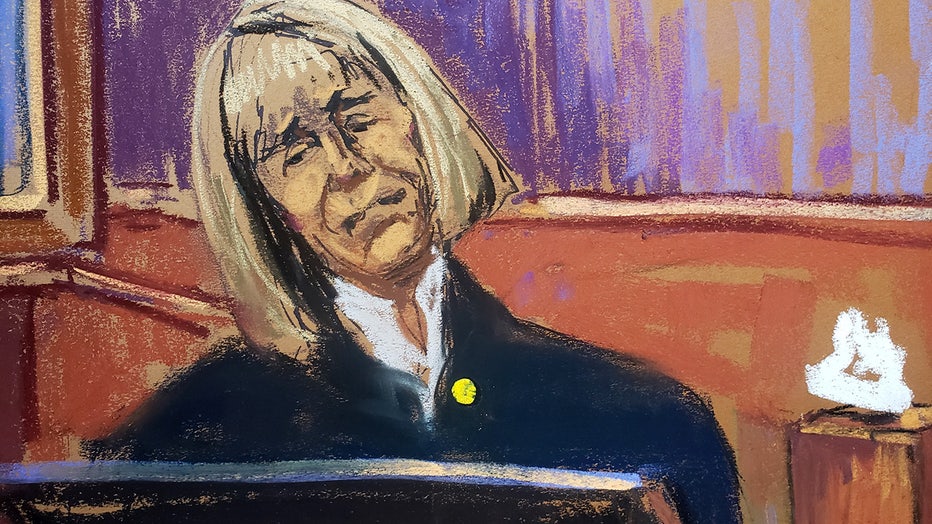 E. Jean Carroll is emotional as she testifies Monday. (Sketch by Jane Rosenberg.)
This came out 7 years before Carroll's book first accused Trump of rape. 
Caroll later said she had never seen the episode. 
The judge signaled during the trial that they are on schedule at least for now and the trial could wrap up as soon as the end of this week.