Peyton Hillis discharged from hospital after saving kids from drowning in Florida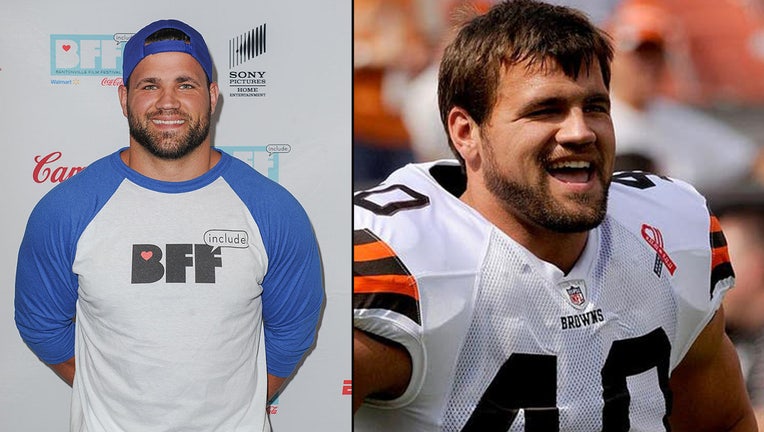 article
PENSACOLA, Fla. - Former NFL star Peyton Hillis is now out of the hospital and recovering with family after saving his children from drowning at a beach in Pensacola, Florida earlier this month. 
"All I can say is GOD HAS BEEN SO GOOD TO US!!" his sister, Hayley Davis, said in a Facebook update early Friday. "Peyton was discharged today from the hospital!"
Davis said that everything health wise is looking good and "has all improved— truly a miracle!!" 
Hillis, 36, has been in the hospital since Jan. 4 after he saved his two children from drowning while in Florida. He was taken by helicopter to the hospital and was placed in the ICU while suffering kidney and lung damage. 
Last week, his girlfriend Angela Cole said he was taken off the ventilator and "on the road to recovery." On Friday, she posted a photo with Hillis and the staff at Baptist Hospital in Pensacola who cared for him over the past few weeks. 
"You not only saved Peyton's life, you made it a priority to make sure that his family and I were okay amidst your busy schedules," Cole wrote on Instagram. "You have all became a huge family to me and I know have meant so much to all of us. I can't express this enough when I say this, thank you for making all the difference in our lives. I'll never be able to thank you enough!"
MORE NEWS: Jennifer Kesse disappearance: 17 years later, family says they have new leads in Orlando cold case
While describing the day Hillis was injured, his sister recalled that she had also jumped into the water and was taken to the hospital by ambulance, but was more concerned about her brother.
"I remember seeing Peyt laid out on the sand unable to move and my mom having to run back and forth between us as the medics helped each of us. I just kept praying that Peyt would be ok and I'm so happy to say Yahweh provided."
She called his progress "truly a miracle."
MORE NEWS: Florida K-9 Jax gets final radio sign-off as he retires after 8 years of service
Before being discharged, Peyton – a former Cleveland Browns running back – received a visit from arguably the greatest rusher of all time: Emmitt Smith. The Dallas Cowboys legend posted a photo of himself alongside Hillis with the caption: "I had the opportunity to visit a recovering hero this week, Peyton Hillis. 

Stay strong Peyton! Praying for you, your family and wishing you a speedy recovery."
Hillis was the cover athlete for Madden NFL 12. He retired from the NFL in 2015.