Too much red meat connected to higher risk of type 2 diabetes, study finds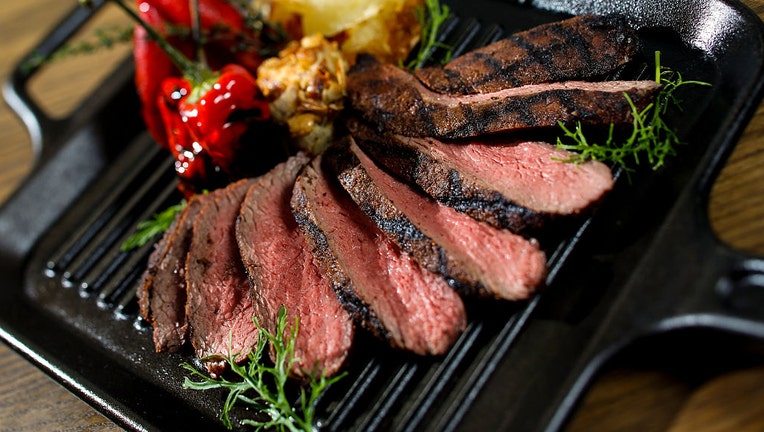 article
A recent study shows that eating a lot of red meat can lead to a higher risk of type 2 diabetes. 
Results from the report were published on Oct. 19 in The American Journal of Clinical Nutrition.
The team monitored the eating habits of over 200,000 people who provided information on their diets using a validated questionnaire starting in 1980, and researchers updated this information every four years. 
RELATED: Additives in processed meats linked to type 2 diabetes, study finds
Researchers also collected data from the participants related to other aspects of their diet, physical activity, smoking, and other risk factors to adjust for the findings in their analysis. The study revealed that more than 22,000 people developed type 2 diabetes. 
Study author shares what researchers discovered
Walter C. Willet, a professor of epidemiology and nutrition at the Harvard T.H. Chan School of Public Health, is one of the study authors, and he explained the team's findings to FOX Television Stations. 
"We found that the greater amount of red meat, the greater the risk of type 2 diabetes.   Importantly, we found that the risk was lowest when people replaced red meat with plant sources of protein, such as nuts, soy foods, and beans, or modest amounts of dairy foods.  Replacing red meat with sugar or refined grains would not likely reduce risk."
RELATED: Diabetes likely to surge in US children and teens by 2060, study finds
Based on their findings, the researchers learned that even modest amounts of red meat are associated with increases in the risk of type 2 diabetes, compared to healthy plant-based sources of protein.  
"Importantly, a relation between red meat and risk of type 2 diabetes has been seen in many studies before, so this is a reproducible finding, but our study provided additional detail about the amounts that would minimize risk," Willet said. 
The team explained that their study supports current dietary recommendations for limiting red meat consumption and reinforces the need to eat other types of protein.
What can I do to lower my risk of diabetes?
While Willet doesn't point to a specific nutritional regimen to minimize a person's chance of type 2 diabetes, he explains that incorporating healthy eating habits can help. 
"No single dietary practice will dramatically reduce risk of diabetes; but if we put together an overall healthy dietary pattern, this can have a major impact," Willet said. 
RELATED: Depression identified as 'contributing cause' of type 2 diabetes risk, study finds
"Along with keeping red meat intake low, this would include consuming minimal amounts of soda and other sugary beverages, replacing refined grains with whole grains, emphasizing liquid plant oils as sources of fat, and eating generous amounts of fruits and vegetables.   By also including regular physical activity, weight control, and not smoking, this could prevent about 90% of type 2 diabetes.  The current epidemic of type 2 diabetes is almost entirely preventable." 
This story was reported from Washington, D.C.